AAA Garage Door Inc.
Garage Door Services in Miami dade and broward county
Since 2009
Years Of Expertise Makes us one of the Best-In-Class Services 
Miami-Dade Approved Doors
All Doors Meet Miami-Dade Wind Code!
All Major Brands Serviced
Garage Door Opener Repair
We Are A Full Service Garage doors, gates and Openers Shop
AAA Garage Doors Inc. We match the excellence of our products with exceptional services. Premium quality Local garage doors in Miami-Dade County, FL. We offer residential and commercial solutions for garage openers and overhead garage doors, such as installations, Garage Doors springs and parts replacements, maintenance, and repair. From minor fixes to total garage door overhauls, our company makes it a promise to serve with absolute reliability, integrity, and commitment to presenting high-value results at reasonable rates.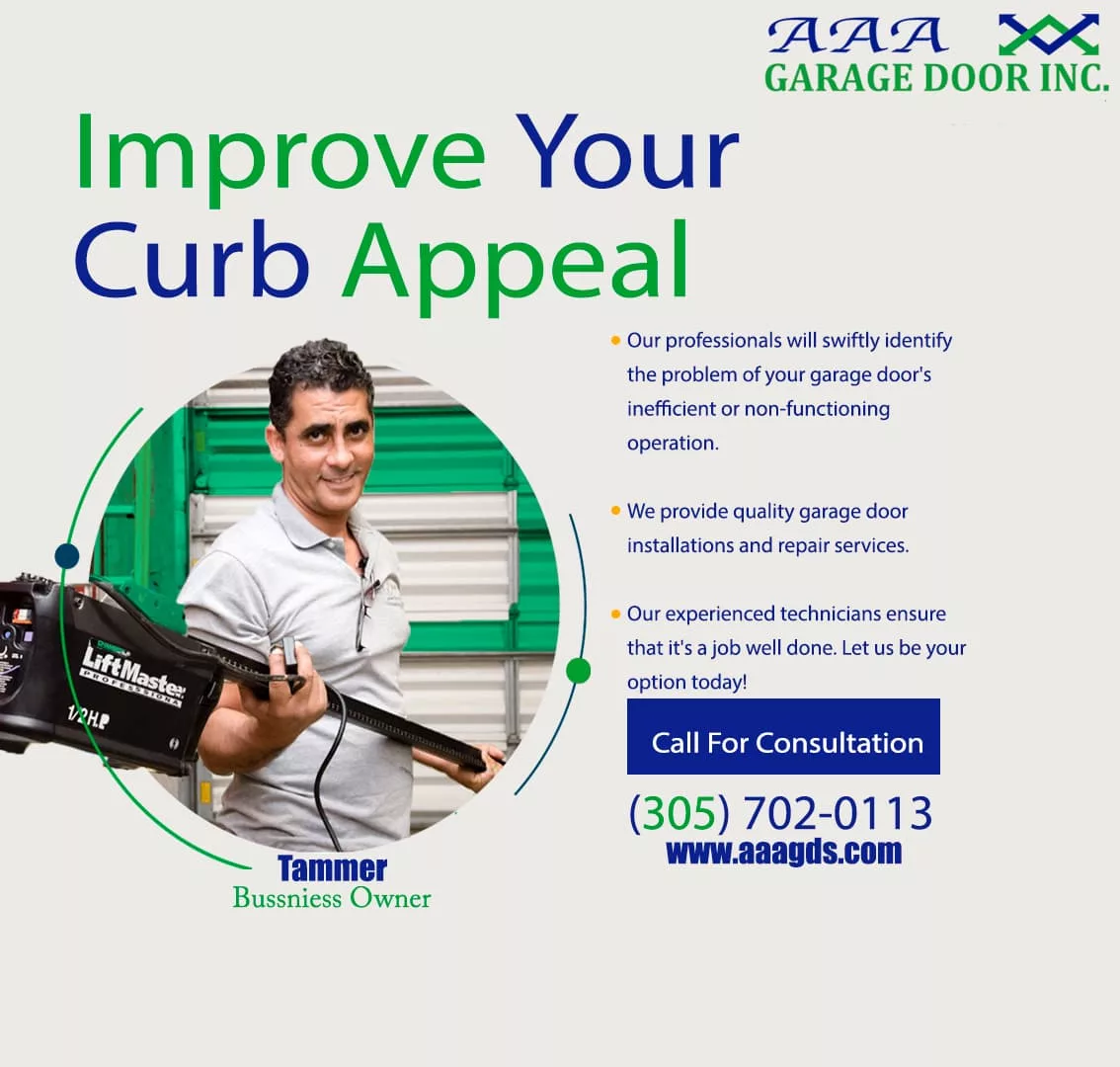 Garage Door Services in Miami dade and broward county | AAA Garage Doors Inc.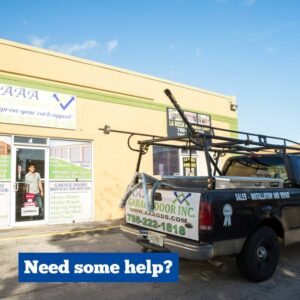 AAA Garage Doors™ Provide Garage Door Services in Miami dade and broward county, the most reliable and reasonable company using a top brand with quality materials and protecting homes in hurricanes.
Service Type: Garage Door Services
Great team. The scheduling, timeliness, and customer service were great. The tech came to install a new smart garage door opener in the home. After using the door was struggling a bit, partly because I thought its an older house, I emailed them during the weekend and they called right away and followed up the following business day. I solved my own problem with some lubricant on the track, but the fact they called and followed up was great. Highly recommend AAA Garage doors.

I have used aaa for many projects from repair to new construction. Thier customer service is excellent. I had an issue and the owner spent over 30 min on FaceTime trying to help me. O, and their prices are reasonable.

Tammer did an excellent job servicing our garage door. He completed the job promptly on time and was extremely professional I would definitely use Tammer and Aaa again.
Very pleased with the entire process.

Great customer service. I called and had same-day service. Very professional and will be contacting them for all my future garage door needs!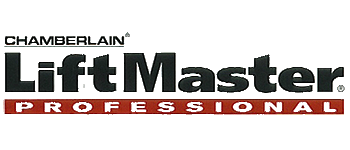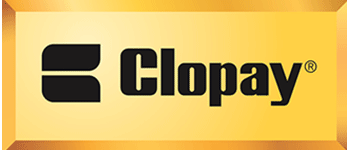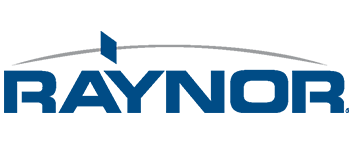 What WE Do
AAA Garage door Are A Full-Service Garage Doors & Openers Shop
The most dependable and affordable local garage door near you

Residential garage door
A huge variety of hurricane garage doors surpass  all requirements to protect your home and loved ones.
AAA Garage  Door Inc. services and repairs all major brands of overhead commercial garage doors and motors.
We  specialize in access control solutions Telephone Entry Systems; Door/Gate Access Controllers; 
LEARN MORE
Hurricane Residential Garage Doors Selection:

Why Choose AAA Garage Door Inc.?
For expertise that works for your absolute convenience, just give AAA Garage Door a call. Our team provides comprehensive garage door solutions all over Miami-Dade County, FL. From new residential installations to replacements and repairs, we apply the most innovative technologies and unparalleled skill to ensure your garage doors are properly handled. When your garage door springs require replacing or you need a low-cost answer for jammed garage openers, AAA Garage Door will serve with excellence and deliver outstanding results you can certainly rely on.We carry A huge variety of approved Hurricane doors
Many Great Reasons To Hire AAA Garage Doors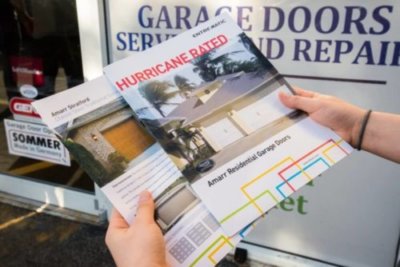 Workmanship & Parts Warrantied
Our Free Blog Is to help you prevent problems that might happen to your garage door and else fix them Check it out.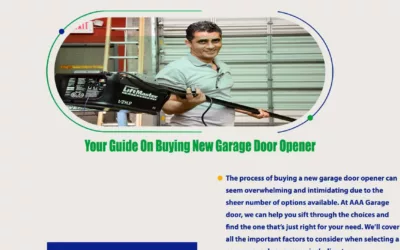 The process of buying a new garage door opener can seem overwhelming and intimidating due to the sheer number of options available. At AAA Garage door, we want to make the search for the perfect garage door opener easier for you. From basic openers to smart openers,...
Residential Garage door , Commercial Garage door, New Garage door, You Name It, We'll Be there.
Serving Your Local Area