HURRICANE Impact GARAGE DOOR IN MIAMI, FL
Technicians at AAA Garage Door™ can help you with all of your garage door replacement needs, whether you need to replace an impact garage door to protect your home and loved ones or in your place of business
Miami Hurricane Impact Garage Door Installation
Miami Garage Doors installation and replacement services should be handled by a reliable and experienced Door and Opener contractor. An improperly installed Garage Door  system will be less efficient and potentially break down or have constant repair needs. At AAA Garage Door, our customers know that they can trust us to get the job done right because of our reputation for quality service. We can gladly answer your questions or discuss our installation and replacement services. We can also go over the different brands we offer, such as AAA Garage Doors and Clopay with a Liftmaster Opener, so that you feel good about your next purchase.
Call AAA Garage Doors today for new Overhead Door units throughout the greater Miami, FL area.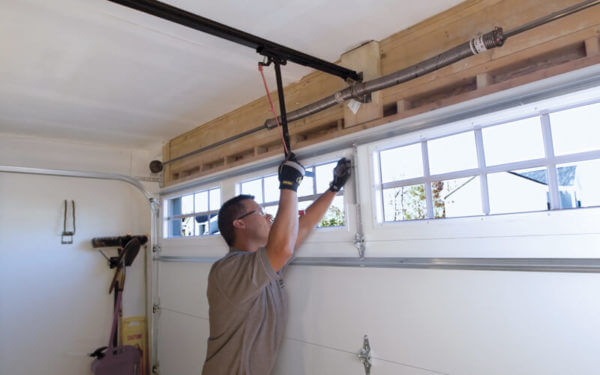 Overhead Doors Installation and Replacement in Miami, FL
The Miami Garage Door installation technicians at AAA Garage Door™ can help you with all of your garage door replacement needs, whether you need to replace a Hurricane garage door to protect your home and loved ones or in your place of business. Our technicians are trained to install your new Garage Door unit with high attention to detail so that your new unit will last for years to come. We also remove your old unit and dispose of it properly as part of our service. When you are ready to replace your garage door opener, call AAA Garage Door! We work with all brands, and we are a certified Liftmaster and Clopay dealer as well as other brands .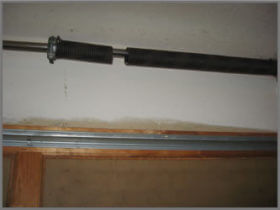 AAA Garage Door™ Services
If the Garage door springs needs work before you install a new garage opener system, our Miami garage door technicians can inspect, install or replace your Springs. Once we've determined the condition of your current garage springs , we can go over the different options. You may want to choose to install a Garage Door System  if you decide that replacing your Springs  isn't the most cost–effective choice for you.
We offer a variety of Openers models, and we can always answer questions about the products that we carry and install.
Miami Electric Garage Door Operator Installation & Replacement
Installing openers electric gear sprockets
Because many Miami openers  units consist of electric gear sprockets that have been added to a garage openers system, installing them correctly is an important part of making sure your Garage door system operates smoothly. At AAA Garage  Doors™, we provide professional attention and care when Garage Door Gear Sprockets to your Operator system to ensure that your entire system will work together for years to come.
Replacing the Garage Door Opener components in any door operators system
Replacing the Garage Door Opener components in any door operators system requires special attention as well since there are many options for the replacement type. You may choose to replace your old Openers system with Gear Sprocket to save money on labor and on  costs. When our Miami door technicians assess your current entry system  unit, they can consult with you on what type of replacement service would make the most sense, whether you want to upgrade for more efficiency or you need to replace old electric garage door opener that are beyond repair.
Trained garage door professionals
We hire only trained professionals who have the skills and experience it takes to get the job done right. Don't hesitate to call us the next time you need an gear sprocket or carriage  replacement or installation service. We also offer Garage motor systems to work with your garage door . Call now and let us know how we can help you with any of your door or openers needs.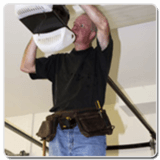 Miami Garage door Professionals
The importance of a professional service should not be overlooked for any door or opener system. When you need that professional level of skill and expertise, call AAA Garage Door . We can handle all your Miami  needs, from installations to replacements.
We will also remove your old Garage door or opener unit as part of our replacement service, and we can take over the routine maintenance once the system is installed. We also have programmable Remotes and Keypads with wifi  to help you access your door from anywhere. Feel free to give us a call any time to ask about our Opener services and quality equipment.
Since 2009
Years Of Expertise Makes us one of the Best-In-Class Services. Here's What You Get As A Member
Guaranteed Emergency Service
Discounts on Repairs & Services
Discounts on New System Replacements & Nylon Rollers
16 point Scheduled Maintenance
Transferable to subsequent homeowners
We Are A Full Service Garage doors, gates and Openers Shop
AAA Garage Doors Inc. We match the excellence of our products with exceptional services. Premium quality Local garage doors in Miami-Dade County, FL. We offer residential and commercial solutions for garage openers and overhead garage doors, such as installations, Garage Doors springs and parts replacements, maintenance, and repair. From minor fixes to total garage door overhauls, our company makes it a promise to serve with absolute reliability, integrity, and commitment to presenting high-value results at reasonable rates.