HURRICANE Impact GARAGE DOOR IN MIAMI, FL
Technicians at AAA Garage Door™ can help you with all of your garage door replacement needs, whether you need to replace an impact garage door to protect your home and loved ones or in your place of business
4.9 out of 5 stars (based on 243 reviews)
Miami Hurricane Impact Garage Door Installation
Investing in hurricane garage doors that comply with wind code regulations is a smart decision for homeowners in hurricane-prone areas like Miami.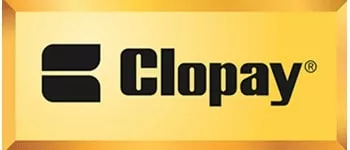 Clopay Garage Doors
Several reputable garage door companies prioritize adherence to wind code regulations, ensuring their products are designed to withstand the extreme conditions of hurricanes. For example, Clopay Doors is known for their hurricane-resistant models that meet or exceed the wind code requirements in miami-dade & broward counties. Their doors are constructed with reinforced materials, robust frames, and impact-resistant panels to provide optimal protection during hurricanes.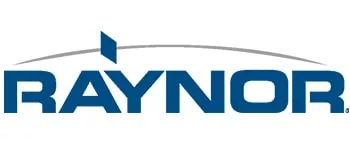 Introducing Impact Clopay Garage Doors – the perfect combination of style, durability, and safety for your home! Our garage doors are specially designed to withstand the harshest weather conditions, including hurricanes and strong winds, providing you with peace of mind and protection for your valuable belongings.
With a wide range of stunning designs and customizable options, Impact Clopay Garage Doors not only enhance the curb appeal of your home but also offer exceptional strength and reliability. Our doors are constructed using high-quality materials that are built to last, ensuring years of worry-free use.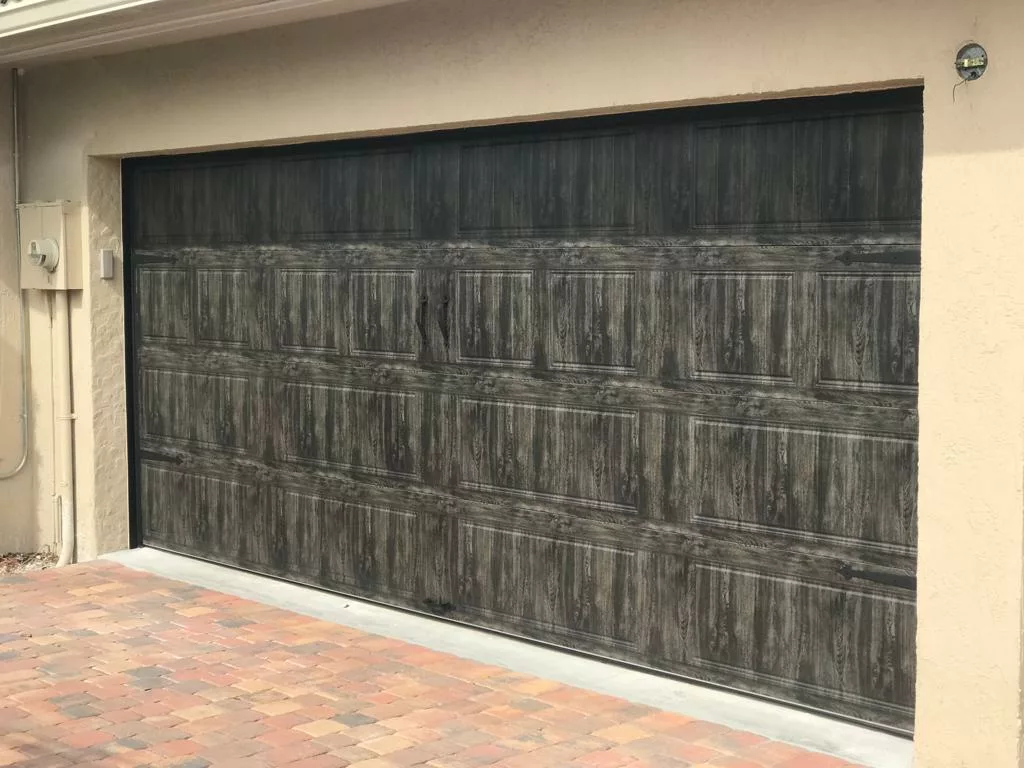 The perfect Impact Clopay Garage Door
But that's not all! Our knowledgeable team of experts is here to guide you through the selection process and help you choose the perfect Impact Clopay Garage Door that matches your home's aesthetic and your specific needs. We understand the importance of finding the right fit for your home, and we're dedicated to delivering personalized solutions tailored to your preferences.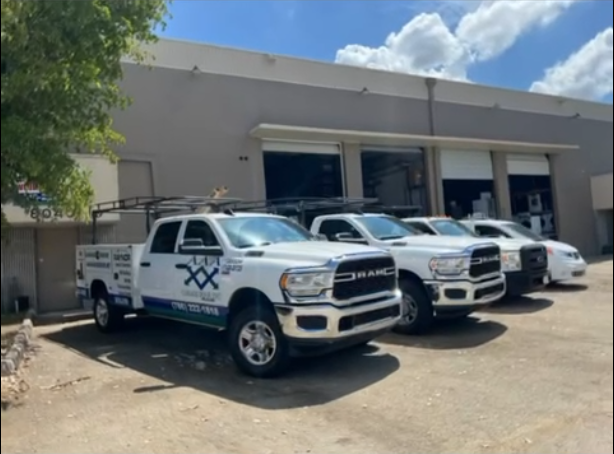 AAA Garage Door™ Services
Don't wait until it's too late – take advantage of our limited-time offer and give us a call today! Our friendly customer service representatives are ready to answer any questions you may have, provide additional information, and schedule a free consultation with our team. Experience the difference of Impact Clopay Garage Doors and safeguard your home with style and strength. Dial our number now and make a lasting investment in the security and beauty of your home.!
WINDCODE Approved GARAGE DOORS
Clopay Garage Doors are the ultimate solution for homeowners in Miami-Dade County seeking the highest level of wind resistance and protection! Our garage doors are meticulously designed and engineered to meet and exceed the strict wind code requirements specific to the region. With Impact Clopay Garage Doors, you can have complete confidence that your home is fortified against the powerful hurricanes and storms that frequent Miami-Dade County.
By choosing Impact Clopay Garage Doors, you are making a proactive investment in the safety and security of your property in this high-risk area. Our doors are constructed with top-quality materials and cutting-edge technology to withstand the most extreme wind forces, ensuring that your garage remains intact and your belongings are shielded from the devastating impact of hurricane winds.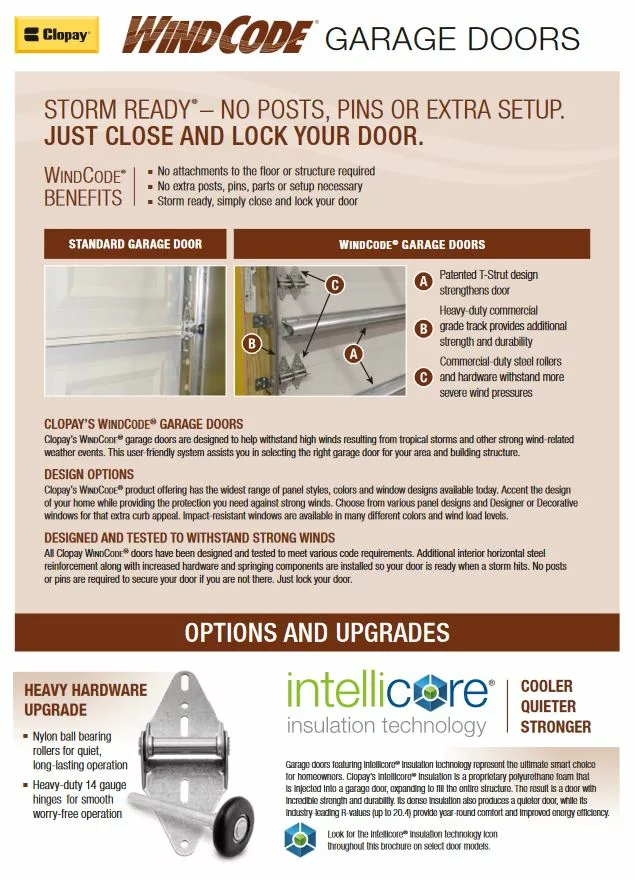 Our team of knowledgeable professionals is well-versed in the wind code regulations set forth by Miami-Dade County and can guide you through the selection process, ensuring full compliance with all requirements. With a wide array of attractive designs and customization options available, you don't have to compromise on style to achieve exceptional wind resistance tailored specifically to Miami-Dade County.
Now is the time to take action and protect your home in this vulnerable area. Call us today to schedule a free consultation with our experts who understand the unique challenges faced by homeowners in Miami-Dade County. Discover the outstanding durability, functionality, and aesthetic appeal of Impact Clopay Garage Doors, engineered to withstand the rigorous wind conditions of this region. Don't wait for the next hurricane to strike – be proactive and give your home the utmost defense it deserves. Reach out to us now and experience the difference that our wind code-compliant garage doors can make in safeguarding your property in Miami-Dade County!
Best Clopay Impact Garage Doors
Hurricane Impact Garage Doors Questions & Answers
What type of garage door is best for Florida?
In Florida, where hurricanes and strong tropical storms are a common occurrence with HIGH VELOCITY HURRICANE ZONE (HVHZ), the best type of garage door is an impact-resistant or hurricane-rated garage door and the best example for that is Clopay AVANTE Garage Door. This door is specifically designed and constructed to withstand the high wind speeds and flying debris associated with severe weather conditions.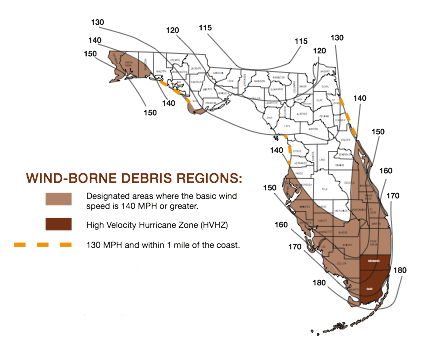 What are the best garage doors for hurricanes?
For hurricanes, Clopay Garage Doors are the best choice. They are Approved garage doors for High Velocity Hurricane Zones and with reinforced materials and specifically engineered for advanced construction techniques to withstand the extreme wind speeds and flying debris associated with hurricanes. Clopay Garage Doors provide exceptional durability and protection, making them a reliable solution for hurricane-prone areas.
Are hurricane garage doors worth it?
Absolutely, hurricane garage doors are worth it. These doors are specifically designed and built to withstand the severe weather conditions, high winds, and flying debris that hurricanes bring. They offer enhanced protection for your home, vehicles, and belongings, reducing the risk of damage and potential costly repairs. Additionally, hurricane garage doors can contribute to the overall structural integrity of your home, potentially lowering insurance premiums. With their durability and impact resistance, these doors are a valuable investment in safeguarding your property and ensuring the safety of your loved ones during hurricane events.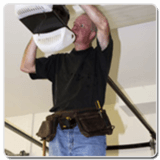 Miami Garage door Professionals
The importance of a professional service should not be overlooked for any door or opener system. When you need that professional level of skill and expertise, call AAA Garage Door. We can handle all your Garage Door needs, from installations to replacements.
We will also remove your old Garage door or opener unit as part of our replacement service, and we can take over the routine maintenance once the system is installed. We also have programmable Remotes and Keypads with wifi  to help you access your door from anywhere. Feel free to give us a call any time to ask about our impact garage doors services.
Since 2009
Years Of Expertise Makes us one of the Best-In-Class Services. Here's What You Get As A Member
Guaranteed Emergency Service
Discounts on Repairs & Services
Discounts on New System Replacements & Nylon Rollers
16 point Scheduled Maintenance
Transferable to subsequent homeowners
We Are A Full Service Garage doors, gates and Openers Shop
AAA Garage Doors Inc. We match the excellence of our products with exceptional services. Premium quality Local garage doors in Miami-Dade County, FL. We offer residential and commercial solutions for garage openers and overhead garage doors, such as installations, Garage Doors springs and parts replacements, maintenance, and repair. From minor fixes to total garage door overhauls, our company makes it a promise to serve with absolute reliability, integrity, and commitment to presenting high-value results at reasonable rates.