Commercial Garage Door Services
Miami Dade & Broward Garage Door Installers
Looking for reliable and efficient commercial garage door services? AAA Garage Door is here for you! We are a team of skilled professionals with 15 years of experience in providing top-notch services for commercial garage doors of all types and sizes. From minor repairs to major overhauls, and installation. we have the expertise and tools necessary to get the job done quickly and effectively. Our commitment to quality, integrity, and customer satisfaction is unmatched, and we take pride in delivering exceptional results every time.
Installation, Repairs & Authorized Dealer
Overhead Commercial Doors
Installation, Repairs & Authorized Dealer
Get a FREE technical advice or schedule an appointment
Why To Choose Our Services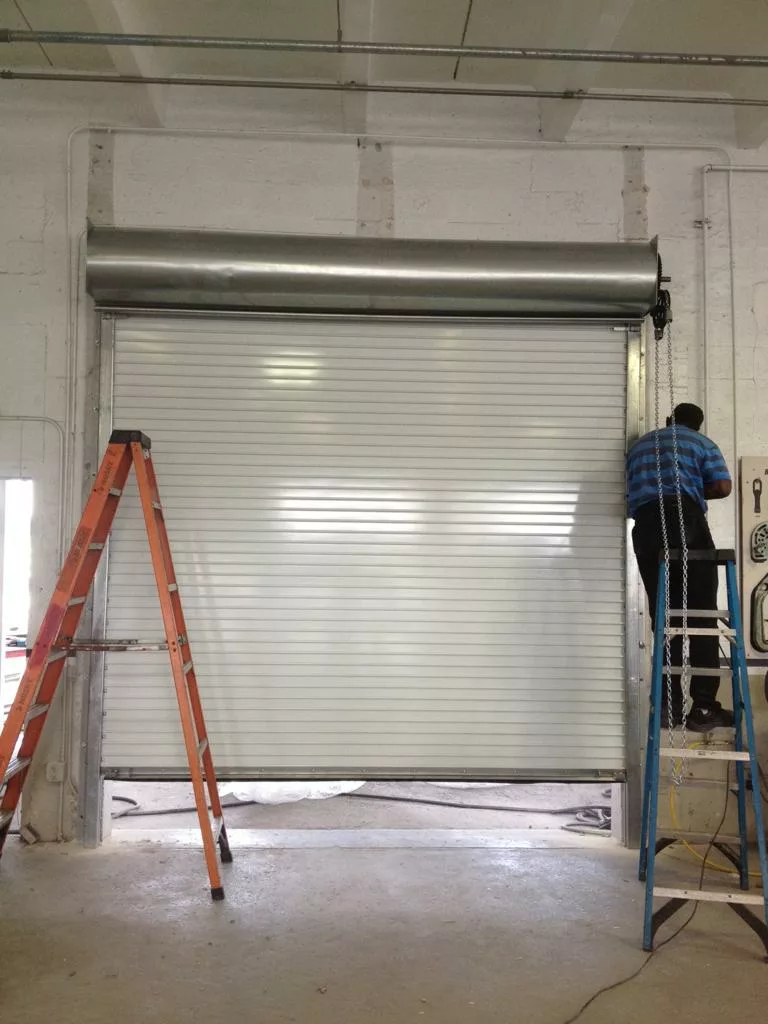 Commercial Garage Door Services | AAA Garage Doors Inc.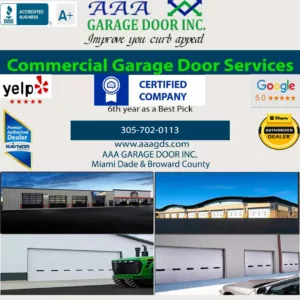 AAAGDS For your commercial garage door installation or repairs. Trust AAA Garage Door for all your commercial garage door services needs. Contact us today
Service Type: Commercial Garage Doors & Overhead Doors Services
Clopay, Raynor & Overhead Commercial Door Services
Our commercial doors are constructed using the finest raw materials, produced by the hands of skilled craftsmen, customized with computer-aided precision, and delivered both on time and with care. Our entire line of Industrial overhead doors, such as our line of insulated garage doors, was specially engineered for extra durability to afford years of dependable operation — even in the toughest industrial environments.
Our solutions for commercial properties are customized to meet your needs. Commercial garage door and steel gate openers operate the largest and most diverse sized equipment with high frequency.
Our veteran technicians lead the field in experience, and efficiency and always choose the highest quality solutions for each location. Nothing is more important than the safety & reliability of the equipment we service.
AAA Garage Door Inc. For your commercial garage door installation or repairs
Free Estimates
No hidden or unexpected fees. You will pay what you already know how much it cost.
Experienced Technicians
Our Technicians have sufficient experience to fix all kinds of problems that may occur in your commercial garage door, in record time, because we appreciate the value of your time and busisness needs.
Safety & Reliability
Our veteran technicians lead the field in experience, and efficiency and always choose the highest quality solutions for each location. Nothing is more important than the safety & reliability of the equipment we service.
Spring & Torsion Spring Repair
Damaged Panel Replacement
Don't let a malfunctioning door disrupt your business operations. AAA Garage Door is your go-to company for all your commercial garage door repair needs in miami or broward counties. We have been providing exceptional repair services for many years and have a team of highly skilled technicians who can handle any repair job, big or small. We understand how important it is for your business to have a functioning garage door, and that's why we offer quick and reliable services to ensure minimal disruption to your operations. Our team is equipped with the latest tools and technology to diagnose and fix any issue, from broken springs to faulty openers. We take pride in our commitment to customer satisfaction and offer affordable prices for our services. Contact us today to schedule an appointment and experience the quality of our work firsthand.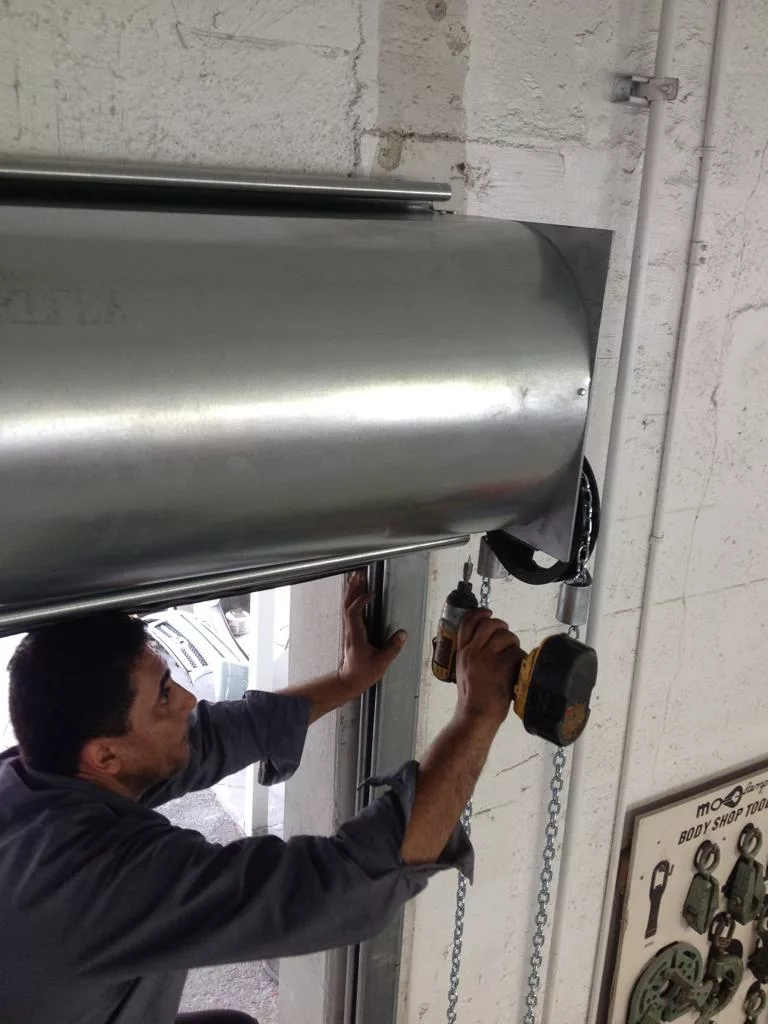 Installing Commercial Garage Doors
Miami-Dade & Broward Counties
Installing commercial doors as a professional technician involves several steps to ensure that the door is installed correctly and meets safety standards. The following is a general overview of the process:
Preparation

: Before beginning the installation, the technician will need to assess the site and ensure that all necessary tools and equipment are available. They may need to remove the old door, frame, and hardware if they are replacing an existing door.

Understanding rough openings & finished openings:

The technician will take accurate measurements of the opening to ensure that the new door fits properly and pay attention to customer priorities for instance they have a piece of farm machinery and wanted to get their machine underneath the door for storage so that explains that door opening height is very important. Finally, our technicians will then order the door and any necessary hardware.

Framing

: The technician will install the frame for the door(Head Jamb & Side Jamb), attach Goal Post to ensure that it is level and plumb, and finally the center brackets framing. This is a critical step in ensuring that the door operates properly and is safe to use. you have to know that this is a general installation overview of the process and may require additional steps.

Installing the Door:

Our technician will install the door itself, making sure that it is properly aligned with the frame and that it operates smoothly. They may need to make adjustments to the track and other hardware to ensure that the door opens and closes properly taking into account all weather changes and environmental factors.

Adding Hardware:

after we do everything in a sequence and once we install the door except for the top Hardware The technician will install any necessary hardware, such as horizontal track, hinges, and necessary brackets. This hardware must be installed correctly to ensure that the door is secure and safe to use.

Testing and Inspection:

Once the door is installed, the technician will test it to ensure that it operates smoothly. (all hardware is working correctly – the spring is adjusted precisely to the weight of the door. They may also inspect the door to ensure that it meets safety standards and regulations.

Clean Up:

Finally, the technician will clean up the site, removing any debris and ensuring that the area is safe and tidy.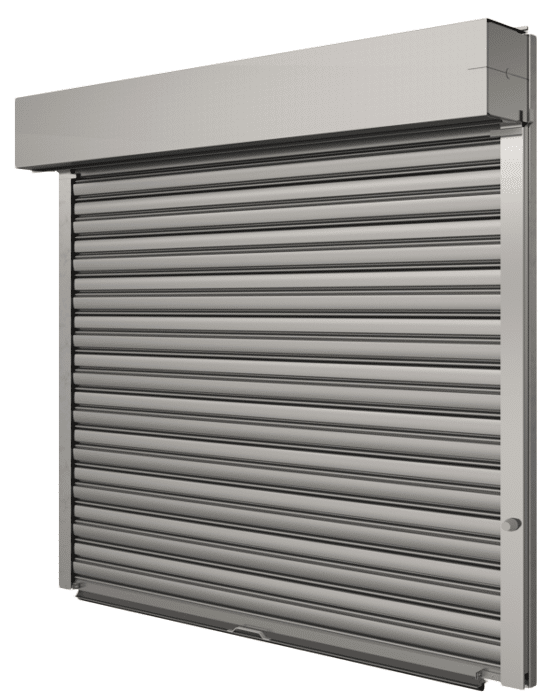 Overall, installing commercial doors requires a high level of skill and expertise to ensure that the door is safe, secure, and meets all your needs. Aaa Garage Door Inc. it is important to take the time to properly prepare, measure, install, and test the door to ensure that it meets the highest standards of quality and safety.
Commercial Doors Types
We Service Sectional and Rolling storage doors, service doors, service fire doors, rolling grilles, light-duty and heavy-duty sheet doors, certified windload sheet doors, insulated and non-insulated sectional doors.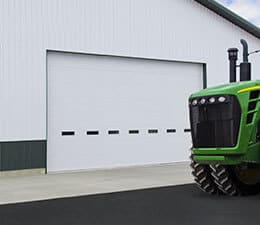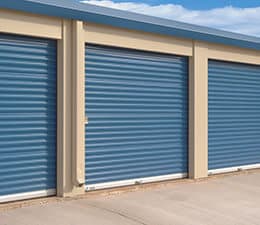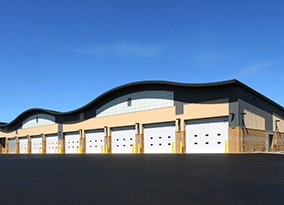 Fire-rated doors
Smoke-rated doors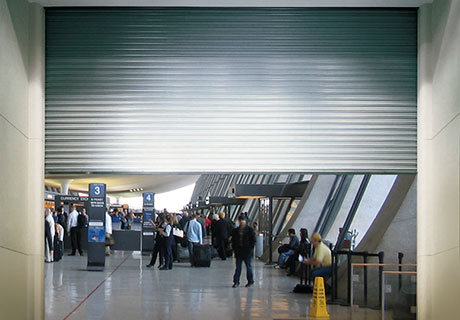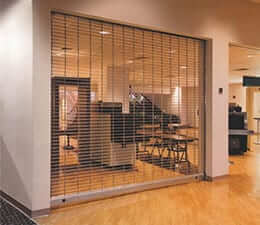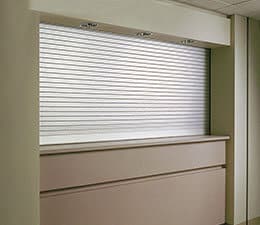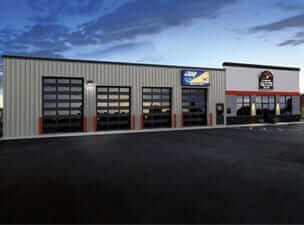 Commerical Doors Customers Reviews
"I had a great experience with AAA Garage Door. They were prompt, professional, and fixed our commercial garage door in no time. Highly recommend!"
"I had an emergency repair for my commercial door that needed to be done ASAP because it stoped my business operation, and AAA Garage Door was able to come out within the hour. They saved us from a major headache and got us back up and running in record time. Thank you, AAA Garage Door!"
"The team at AAA Garage Door were absolute pros when it came to our commercial garage door installation. They were prompt, courteous, and took great care to ensure everything was done to our satisfaction. I highly recommend this company for any garage door needs."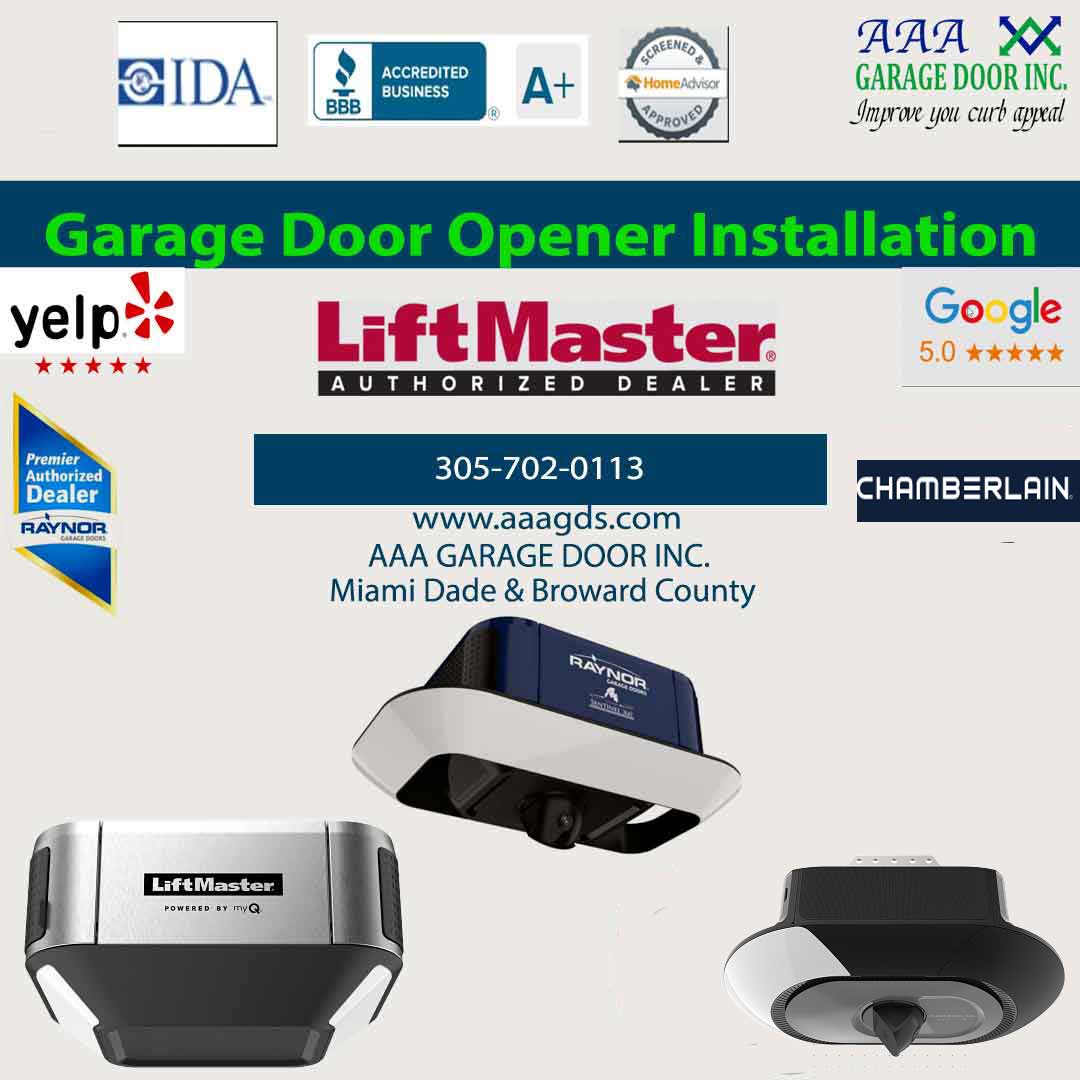 Garage Door Openers Installation
We offer a wide range of opener models, each with a unique set of safety features. Whether you're looking for a basic opener with basic safety features or a top-of-the-line opener with all smart features, for example, myQ technology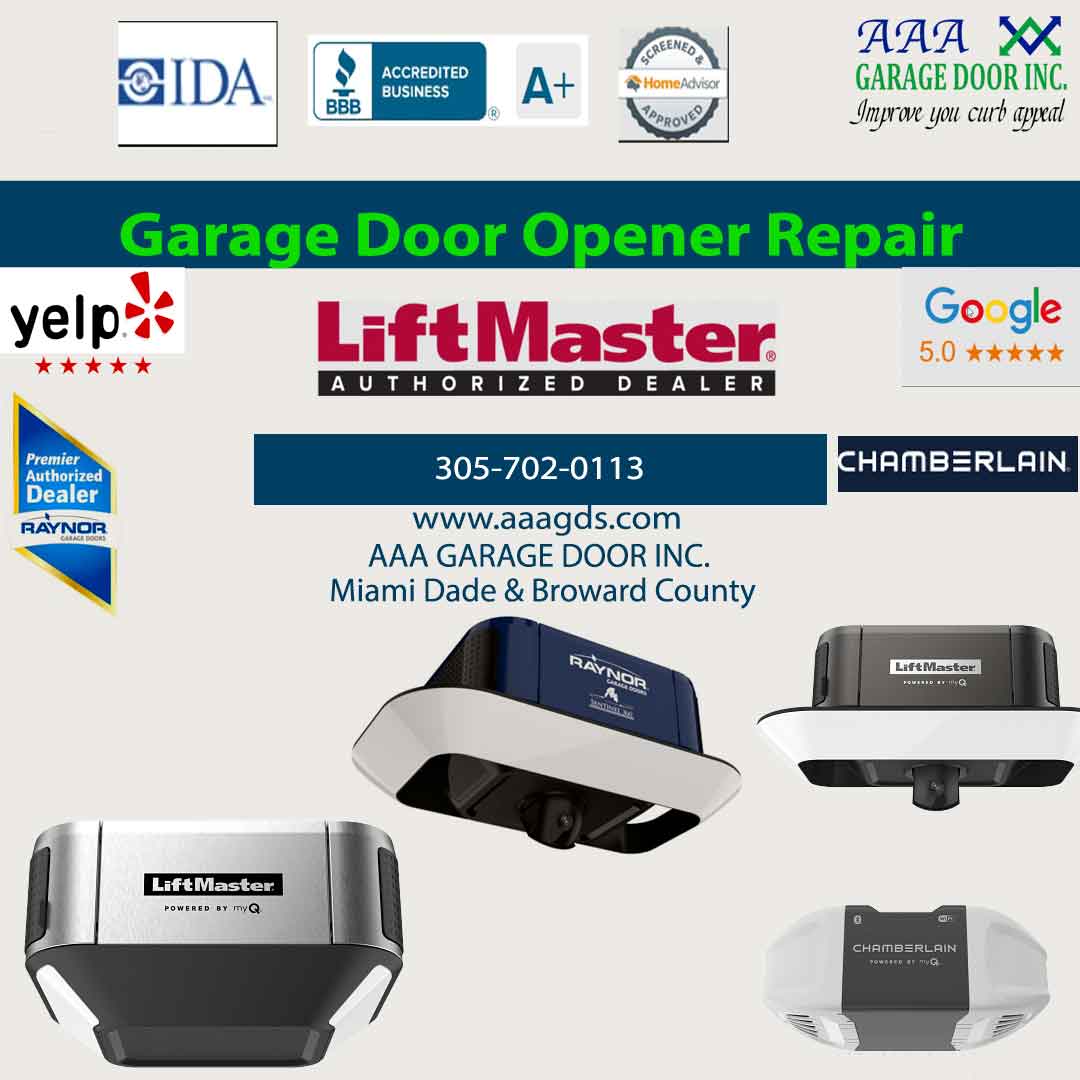 Garage Door Openers Repair
We offer fast, reliable, and affordable repair services for all types of garage door openers.