Garage Door Knowledge Center
Manuals & Brochures
In the "Garage Door Manuals & Brochures" section of the knowledge base page, you will discover a collection of informative documents that provide essential information about garage doors. You will also find all product manuals related to Liftmaster garage door openers and accessories. These manuals and brochures typically include detailed instructions on how to install, operate, and maintain various types of garage doors, this section is a valuable reference point. 
General FAQ
This section serves as a quick reference for users seeking answers to commonly encountered queries, whether they pertain to specific products, services, or general knowledge regards garage doors, garage door openers, gates, residential and commercial services.
How To Videos
You will find a collection of informative and instructional videos aimed at helping you with various aspects of garage door maintenance, repair, and operation. These videos are designed to offer step-by-step guidance on tasks such as basic troubleshooting, safety tips, lubrication, remote programming, and more.
Design Your Door
With this garage door designer tool, you can upload your home photo add your desired garage door, and customize it as it was in your home. this tool is a great way to give you a prototype of your project then you can call us to make it true or even give you further instructions that fit exactly your needs.
AAA Garage Door Inc. Customers Support
Live Chat
Contact one of our garage door experts for all your concerns and receive professional guidance, personalized solutions, and peace of mind in ensuring the security and functionality of your garage door. Our team is here to assist you with any questions or issues you may have, providing expert insights and assistance tailored to your specific needs. Don't hesitate to reach out; we're here to help.
Working Hours : Monday – Friday 8:00am – 4:30pm EDT
Schedule A Job
Schedule a job with AAA Garage Door Inc., anytime you are free and contact our experienced team. We trust that we can complete your job promptly, professionally, and efficiently. Whether you need a garage door installation, repair, or maintenance.
Our Blog
Our Blog Post is a great way as educational source for our readers that interested in the garage door field. We quickly address common problems and concerns that our readers or customers may have with the best solution and the safest.
Garage Door Care & Maintenance
Garage Doors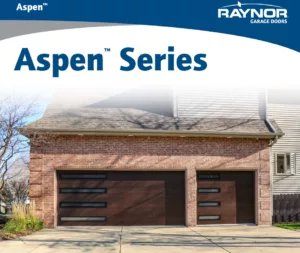 Signs Of Broken Garage Door Spring
A spring breaking is loud. If you hear a loud bang when opening or closing your garage door, it's probably a broken spring. If the opener is straining to open the door, it may be a broken spring. If the door cocks to one side when you open it, it may be a broken spring. Never attempt to repair your garage door spring it's highly recommended to hire a trained garage door specialist for all garage door spring replacements and repairs. This is tricky, dangerous, and requires special equipment. If you aren't convinced and for informational purposes only here's a topic on How to repair your garage door spring.
Even if your garage door opens, don't use the door opener, as it may burn out.
Signs of damaged or broken garage door cables
signs of damaged or broken garage door cables are
The door is stuck: If the garage door is stuck in an open or closed position, it could be a sign that the cable has snapped.
Visible damage: If you can see that the cable has snapped or become visibly damaged, it likely needs to be replaced.
Uneven movement: If the door is moving unevenly or making strange noises while opening or closing, this could be a sign that the cable is broken or damaged.
Loose or sagging cables: If the cables are loose or sagging, this could be a sign that they have become weakened and may break soon.
The door falls suddenly: If the door falls suddenly while closing, this could be a sign that the cable has broken or become loose.
This is a serious safety hazard and requires immediate attention. Don't do it yourself. This is dangerous and requires special equipment.
Garage Door Off Track
The Garage doors we install don't just hop off their track. If you hit the door with your car, bashed it in some way or a high wind did it, the garage door should be inspected by a professional. There may be something bent or broken.
Garage Doors
Garage Door Openers
Under this tab you will have comprehensive and easily accessible information that can enhance your knowledge, helping you to effectively use and maintain all LiftMaster products.
You can find here :
Product Manuals: The primary content would likely be user manuals for various LiftMaster openers and keypads. These manuals would provide detailed instructions on installation, operation, maintenance, troubleshooting, and any other relevant information about the products.
Troubleshooting Guides: In addition to the manuals, there might be troubleshooting guides that address common issues users may encounter with LiftMaster openers and keypads. This can help you resolve some minor problems on your own.
Product Specifications: Information about the technical specifications of each product, including details such as power requirements, compatibility, and other relevant features.
Programming Instructions: LiftMaster keypads allow for programming, the tab might include step-by-step instructions on how to program or reprogram them according to user preferences.
Safety Guidelines: It's common to find safety guidelines and precautions to ensure users understand how to safely install and operate their LiftMaster openers and keypads.
Warranty Information: Details about the warranty coverage for each product, including the duration and conditions for warranty claims.
Contact Information: Contact details for LiftMaster customer support of your local dealer or technical assistance, in case you need further help or have specific questions not addressed in the manuals.
Liftmaster Garage Door Openers
For any further information, finding parts, installation, replacement, or repair services please contact us. AAA Garage Door Inc. are Liftmaster Miami Authorized Dealer
Garage Doors – Help Topics
Many Ask if they should repair their garage door themself. The shortest answer to this question is...
read more
Garage door openers lifespan is 10 to 15 years and garage doors have about 25 to 30 years so with...
read more
Garage door openers have come a long way from manual operation to automated systems that provide...
read more
We count garage door safety sensors as one of the most important security components of a garage...
read more