Residential Garage Door Replacement
AAA GARAGE DOOR INC. Miami dade and broward county
Looking for a reliable garage door replacement service? Look no further than our team at AAA Garage door Inc. We have 12 years of experience in installing and replacing Residential and Commerical garage doors of all types, and we can help you find the perfect door to match your home's style and needs. We'll work with you to ensure that your new door is installed properly and functioning properly, and we'll even help you with any warranty issues that may arise. Contact us today to schedule a consultation, and let us help you get the perfect garage door for your home.
Discuss Your Needs
Our team of experts will take the time to discuss your needs and concerns in detail about your garage door replacement. We understand that every home is unique, and we will work with you to ensure that all of your specific needs are met.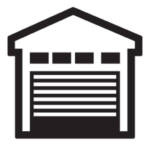 Inspect your old garage door
We pride ourselves on our customer service and we will make sure that everything is visually covered of your current garage door.
Discuss replacement alternatives
Through Inspection, our experts will give you the most important hints from there background and experince to let you choose between the best alternatives else to assure that everything in your desired garage door is compatible with your home. Technicians at AAA Garage Door™ can help you with all of your garage door replacement needs, whether you need to replace an impact garage door to protect your home and loved ones or in your place of business.
Detailed Plan & Timeframe
We value your time so we will give you a full detailed plan and timeframe so you will not be worried about any of the installation process sudden problems or delays. We are always on time.
We will also remove your old Garage door or opener unit as part of our replacement service, clean the entire work area and we can take over the routine maintenance once the system is installed. We also have programmable Remotes and Keypads with wifi to help you access your door from anywhere.
Get a Free Quote For Your Project
What parts of your garage door we can replace ?
Not always the solution in replacing your entire garage door system we could only fix the reason of the problem which could be :
SNAPPED CABLES
One of the common problems with garage door is snapped cables so If your garage door cables have snapped, it is important to take care of the problem as soon as possible. If the cables are not repaired or replaced, the door could come crashing down, which could cause serious injury or damage. Replacing garage door cables is not a difficult task, but it is one that should be handled with care.
Garage Door Broken Windows
Did you know that your garage door windows is the most weakest part of your garage door so any hard hit or force will make it to be broken or cracked. Replacing these windows will improve your overall garage door look and your energy effciency.
Garage Door Springs Replacement
Garage door springs are under a lot of tension, and if they snap, they can cause serious injuries. garage door springs can also be very difficult to adjust, so it is important to have a professional do this job. so we are right here we do it for you just as it should to be.
Garage Door Weather-sealing
By weather-sealing your garage door, you can keep out wind, rain, snow, and ice, helping to keep your home warm and dry. In addition, weather-sealing your garage door can also help to prevent pests from getting into your home. By sealing up any cracks or gaps around your garage door, you can help to keep out insects, rodents, and other pests. So, if you're looking for a way to improve the energy efficiency of your home and keep out unwanted critters, weather-sealing your garage door is a great option.
Not Working Remote Control
If your garage door opener remote control is lost or broken, you'll need to replace it. Luckily, this is a relatively easy process. You'll first need to purchase a new remote control. You can do this by calling us and we can provide you with the replacement. Once you have your new remote, simply we will program your new remote control to your garage door opener. Once your new remote is programmed, you should be able to use it to open and close your garage door.
Our experts can likewise offer ideal options in new garage openers, overhead doors,
and other product installations, depending on what your home or establishment needs.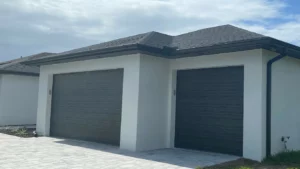 AAA Garage door has been a wonderful experience from the kind and professional way in that my order was taken to the representative who came to do the work on the garage door. When the representative arrived he introduced himself and let me know that he could get me a quote for the problem shortly. With a very reasonable quote I asked him to do the job. before I knew it he had completed the job perfectly. I would highly recommend this company.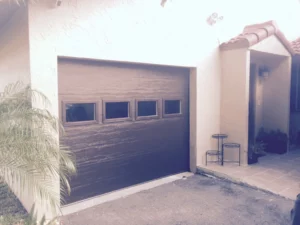 These guys are GREAT!!!! Very respectful and very helpful! I would recommend this company to anyone that is looking for any kind of garage door needs. They are the best!!!! Our installer was very educated in his job and very professional. The gentleman that I spoke with on the phone and made my appointment was so friendly and welcoming! I will definitely use them if I need any garage door needs in the future.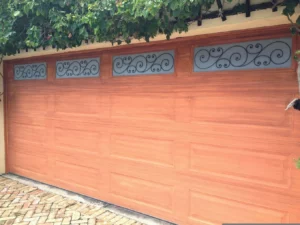 This company has great customer service and highly experienced staff that help assist you in the transition from your " old " garage to the " new " one! Jason, Luis and Andres are very knowledgeable on this topic and help to work with you- answering questions and always with a smile. The office staff and management was always courteous and worked promptly to answer and return any phone calls.
We've Been In Garage door industry For Over 12 Years
AAA GARAGE DOORS INC. Serving Broward and Miami-Dade
We Became A Full-Service Garage Doors, Gates & Openers shop

As licensed Garage Doors professionals, we know the value of safety and security
Our company specializes in garage door services that address a variety of needs and requirements.As a trusted Local garage doors repair company, we employ highly experienced technicians and mechanics that are fully capable in fixing any garage door issues.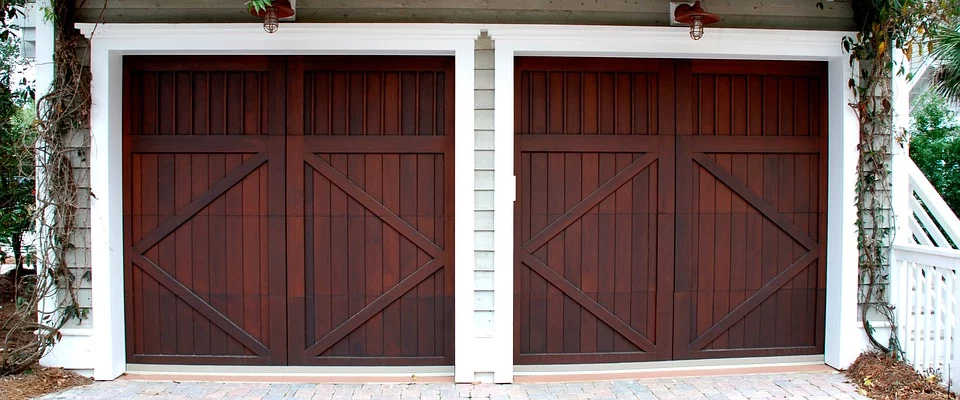 Call For Free Estimate
 (305)-702-0113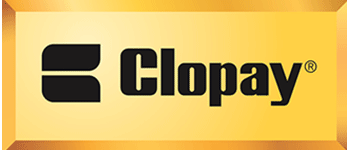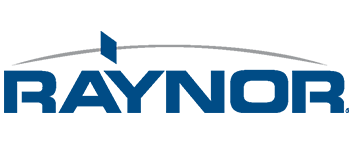 How Much Cost to Replace a Garage Door
The cost to replace a garage door will vary depending on the type of door you choose, the size of your garage, and the complexity of the installation. A basic garage door can start as low as $200, but a more complex door can cost up to $1,000 or more. The size of your garage will also impact the cost, as a larger garage will require a larger door and more labor to install. If you choose a custom door or a door with special features, the cost will be even higher. Ultimately, the best way to get an accurate estimate of the cost to replace your garage door is to contact Us for a free estimate.
Hurricane Impact Garage door replacement
If you live in Miami which is a place prone to hurricanes, it is important to have a garage door that can withstand high winds. Many garage doors are not designed to withstand the force of a hurricane and can be easily damaged or blown away. Replacing your garage door with a hurricane-resistant door can help to protect your home and belongings from severe weather damage. There are many different types of hurricane-resistant doors available, so be sure to choose one that is right for your home and your budget. Our hurricane-impact Garage door installation services are available
Here are some Clopay doors we offer to see which would work best for your home
Best Reviewed Garage door Replacement
Modern Steel™ collection garage doors are available with a wide variety of options to suit your taste and your home's appearance. Whether your home is mid-century modern, contemporary, or somewhere in between, these beautiful and durable steel-panel garage doors will add curb appeal to your home's exterior.
CONSTRUCTION OVERVIEW
Available in 3, 2 or 1-layer steel and insulation construction options.
Garage door insulation options include 2" or 1-3/8" Intellicore® polyurethane, 2", 1-3/8", 1-5/16" polystyrene.
Insulated door R-values range from 4.4 to 18.4.
The steel skins are protected by the use of a tough, layered coating system, which includes a hot-dipped galvanized layer and baked-on primer and top coat.
WINDCODE® reinforcement product available for high wind load applications. (Click for details)
DESIGN OVERVIEW
Available as either a flush or grooved steel panel design.
Steel surface textures vary by model and paint surface. See chart here for more details
13 factory finish options available, including Ultra-Grain® wood-look finishes.
Many glass and window size options available including insulated, frosted, and long and short designs.
Optional window grilles can be removed for easy cleaning.
LIFTMASTER
®
 ELITE SERIES™ Clopay Recommends LiftMaster® Elite Series® openers for these garage doors. These openers have a range of features that truly make lives easier.
Design Options
DOOR DESIGNS
FLUSH PANEL                            GROOVED PANEL*                    FLUSH WITH WINDOWS*           GROOVED WITH WINDOWS*
FLUSH WITH FULL VIEW           FLUSH PANEL WITH SHORT   GROOVED WITH LONG          GROOVED FULL VIEW WITH
LONG PANEL WINDOWS*           WINDOWS*                                PANEL WINDOWS*                SHORT PANEL WINDOWS*
*Only available with Architectural Series Windows.
For size and color availability, Depending on door height, exact door appearance and number of sections may be different than illustrations above.
DECORATIVE INSERT SERIES WINDOWS
COLONIAL 509                                          CHARLESTON 508                                 STOCKTON 612
SUNSET 601                                            CHARLESTON 608                                  MADISON 611
PRAIRIE 510                                           MADISON ARCH 613                                PRAIRIE 610
SUNSET 501                                          SUNSET 503                                             SUNSET 603
PLAIN SHORT                                          PLAIN LONG
ARCHITECTURAL SERIES WINDOWS
SHORT WITH RECTANGULAR             SHORT WITH SQUARES                      LONG WITH RECTANGULAR
LONG WITH SQUARE                         ARCH1 PLAIN                                         ARCH1 PLAIN WITH VERTICAL
ARCH2 PLAIN                                       ARCH2 WITH GRILLES                        ARCH2 WITH VERTICAL GRILLES
DOUBLE TOP SECTIONS
MADISON ARCH 613                                                                                            MADISON ARCH613 (DOUBLE DOOR)
SUNSET 503 (DOUBLE DOOR)                                                                               SUNSET 504 (14′, 15′, 15'6″ WIDTHS ONLY)
SUNSET 603 (DOUBLE DOOR)                                                                            SUNSET 605 (DOUBLE DOOR)
*Acrylic window designs.
**Available only on 2″ thick 3-Layer doors only.
***Sunset Windows not available on Ultra-Grain® doors.
SEEDED                                       RAIN                                             FROSTED                                        OBSCURE
CONSTRUCTION
Available in 3

Available in 3-layer, 2-layer or 1-layer construction
Insulation options include (R-values from 4.4 to 18.4):

2″ or 1-3/8″ Intellicore® polyurethane
2″ or 1-3/8″ polystyrene
1-5/16″ vinyl backed polystyrene

Replaceable vinyl bottom weather seal in rust free aluminum retainer helps protect against the elements.
Window grilles are removable for easy cleaning.
Patented Safe T-Bracket® – Prevents serious injury that could occur if the bottom bracket were removed with the garage door closed and under tension.
Rust-Prevention System – Steel skins are protected through a tough, layered coating system, including a hot-dipped galvanized layer, a protective metal oxide pretreatment and a baked on primer and top coat.

  
       Safe T-Bracket®          Rust-Prevention System

Product complies with 2015 IECC air infiltration requirement of 0.40 cfm/ft2 or less (IECC, Section C402.5.2)


Warmer. Quieter. Stronger.Garage doors featuring Intellicore® insulation technology represent the ultimate smart choice for homeowners. Clopay's Intellicore® is a proprietary polyurethane foam that is injected into a garage door, expanding to fill the entire structure. The result is a door with incredible strength, energy efficiency, and durability.
COLORS
WHITE             GLACIER             ALMOND   DESERT          SANDTONE   CHOCOLATE   BRONZE         MOCHA
STANDARD                                                        TAN                                                                                       BROWN
BLACK              MEDIUM           CHERRY           WALNUT    SLAT
ColorBlast available (Click for details).
*Available on select models. For more information regarding color availability CALL