We Are A Full-Service Garage Doors & Openers Shop In Miami
Garage doors Services That You Can Trust
Why Hire AAA Garage Doors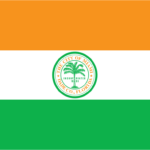 Miami is home to some of the unique garage doors in the world. From sleek and modern designs to colorful and traditional styles, there is a garage door to suit every taste. We are a full garage door & Openers shop near you in Miami. We are providing Residential & Commercial Garage Door Repairs & Services. As licensed Garage Doors professionals, we know the value of speed and security.
Here are some interesting facts about garage doors in Miami:
-Miami has over 1,000 different styles and design options for garage doors.
-Most garage doors in Miami are made from steel, with wood and fiberglass doors also being popular choices.
-Miami is home to the world's largest garage door manufacturer, Clopay which we are their Authorized Distributor
For expertise that works for your absolute convenience, just give AAA Garage Door a call. Our team provides comprehensive garage door solutions all over Miami-Dade County, FL.
From new residential installations to replacements and repairs, we apply the most innovative technologies and unparalleled skills to ensure your garage doors are properly handled. When your garage door springs require replacing or you need a low-cost answer for jammed garage openers, AAA Garage Door will serve with excellence and deliver outstanding results you can certainly rely on.
We carry A huge variety of approved Hurricane doors
4.9 out of 5 stars (based on 172 reviews)
Customer In Miami, FL
I'm not one who usually writes a review but I've been thoroughly impressed with AAA Garage Door company. From my first phone call to Tammy to get a quote to replace my garage to having face to face contact with the owner to address any questions or concerns. Their price was not only the cheapest quote I received but their work including submitting documents to my association to pull permits and follow up by the owner to ensure that I was satisfied with the final product spoke volumes about this company. I highly recommend AAA Garage Door for your garage door repairs or replacements.
Customer In Miami, FL
Tammer did an excellent job servicing our garage door. He completed the job promptly on time and was extremely professional I would definitely use Tammer and Aaa again.
Very pleased with the entire process.
Customer In Miami, FL
AAA Garage Door Inc showed up early, quickly and professionally replaced the springs for our garage door the same day less than 2 hours to placing the call. I will use them for any garage door needs in the future and highly suggest this business
Customer In Miami, FL
We needed an emergency garage repair. Setting an appointment was automated and very easy. Exceptional customer service, our technician had to get a piece custom fabricated and repaired our garage door the same day. Now our garage door is super quiet and works like a charm. Thank you, will use again and highly recommend for all garage door/gate repairs.
Response from AAA Garage Doors Inc.
Thanks a bunch as we strive to secure and make sure our clients garage doors are safe for their loved one
Customer In Miami, FL
I called AAA Quality garage door , they show up after one hour got my door fixed quickly and replace the garage door opener.definitely recommend!!
Response from AAA Garage Doors Inc.
We are so grateful for those kind words and we look forward to be your go to garage door company.
Customer In Miami, FL
Called AAA and they had someone nearby. Mike was very professional and the job done from initial call to complete within 1hour! Highly recommended! Thanks
Customer In Miami, FL
This is the second time we had him work on our garage for us and he has done amazing work both times. Highly recommend.
Response from AAA Garage Doors Inc.
Thanks Jacob for the kind words, your garage door would be good for a big while now
Customer In Miami, FL
We could not be more pleased with the level of work and professionalism! AAA Garage Door Inc. was our go-to for repairs in the past, so it was only fitting to install our new garage door through them. The work was very efficient and we are more than happy with the final result. This is a quality company. They are very thorough. If you have issues with your garage door or new a new one altogether, look no further! They are it!
Customer In Miami, FL
I highly recommend this company because the staff is excellent and the owner, Tony, is amazing. Super responsive at all times not only during the purchasing and installation process, but even afterwards with any question or situation. If you're thinking of replacing your door or have any issue with it / the motor, don't hesitate to contact this company. You won't regret it as you will be fully satisfied.
Customer In Miami, FL
I recently decided I needed a new garage door, so I looked in Miami-Dade County's "Best Picks" booklet for a recommendation. There I found the name of AAA Garage Door, which reportedly had been a "best pick" for several years. I called AAA Garage and several other companies to obtain estimates, and subsequently picked AAA Garage due to their excellent reputation and competitive pricing. Mike, the representative who came to give me an estimate, appeared very knowledgeable and honest. He did not take advantage of my lack of knowledge to oversell and quickly determined what I needed. I felt confident in accepting his recommendations because he obviously knew what he was talking about. Customer service at this company is very good; the appointment for the installation of my garage door was made in short order. On installation day, two technicians, Emmanuel and "Dominic" (a nickname) arrived to install my door. They were friendly, courteous and professional. They worked straight through without much of a break and had my door installed in about half a day. They, too, did an excellent job. I was very pleased with their work and they made sure I knew how to operate and lock the door. After the work was completed, I received a call from Tony, the owner of AAA Garage. He called to inquire how the job had gone and ask about any concerns I might have had. It was obvious from that conservation that he values good customer service and sets the high standard for his company. In summary, I don't do many reviews, but it is a pleasure to review this excellent, "five-star" company. I will call them again if need be, and I highly recommend them to anyone needing a new garage door or servicing/repairs of their existing garage door.
Customer In Miami, FL
The service was very quick (same day I called). The next day they came back with the needed parts and fixed both garage doors. I would always recommend AAA Garage door. They are the best!
Customer In Miami, FL
AAA was great!! Very competitive pricing and experienced installers. Very informative regarding the future care of the door as well. I will certainly be referring this company to anyone needing a garage door replacement!!
Customer In Miami, FL
Arrived on time, was professional got the job done exactly as promised. Highly recommend AAA Garage Door to anyone needing garage door repair or new installation.
Response from AAA Garage Doors Inc.
Review Link: https://g.co/kgs/HjktQo
Customer In Miami, FL
Amazing work. Jeremy and Dominic were great. Professional, courteous, transparent.
Also appreciate the speed by which they responded to my call. Same day, all fixed. Thanks!
Customer In Miami, FL
Response from AAA Garage Doors Inc.
Thank you we looking to keep the high standards for garage doors companies
Customer In Miami, FL
I am very pleased with the service rendered by this company. Professional and prompt. The technician Jeremiah is a kind, knowledgeable, and polite young man. Fully recommend. Thank you.
Response from AAA Garage Doors Inc.
We appreciate the kind words on our garage door technician we have been blessed of great employees to serve our client garage doors needs in Miami and Broward
Customer In Miami, FL
Great experience, had my garage door springs replaced and repaired my door same day, Garage door became super quiet booked in no time.
Customer In Miami, FL
I called AAA Garage Door because I was having trouble with my garage door, and all I can say is this company is a life saver. Great experience from start to finish. They were fast and efficient in scheduling, and very easy to confirm with. They were able to fit me in the same day, they arrived so quickly despite it being late afternoon on a Friday. Tony and his team are very professional and competent, and the price was extremely fair and affordable. Was very pleased with the work they performed. I can highly recommend AAA Garage Door and will definitely use their great service again.
Emergency Repair
AAA Garage Doors offers  Emergency Repair Services throughout South Florida. We provide commercial & residential garage door services.
Garage Door Repair
AAA Garage Doors is a trade mark Who repairs all types of Garage Doors, solves any of your door problem , replaces springs, fixes garage door openers or alligns your Garage Door and gets it back on track!
Garage Doors Installation
AAA  Garage Door™  installs all types of residential and commercial garage doors and garage door openers devices including Gate operators  from the leading garage door manufacturers!
License Contractor
AAA Garage Doors™ Is your local license contractor for all your garage door and industrial doors to protect your familes and loved ones since garage door is very heavy item in your home that stay in motion 
Garage Door Springs
Springs are the most common garage door repairs that we work on. The product that we use to replace your broken springs with are 100% American made. These springs are Galvanized Torsion Springs and are highly remarked among there industry. As  we work with every type on the market and are sure that we can help your situation.
Garage Doors Openers
Please feel very confident that AAA Garage Doors™  will be able to properly assess and repair any garage door opener issue that can be repaired.  Our expert garage door repair technicians have vast experience and are leaders in their field.  We offer great value, rapid response, warrantied work and top notch customer service.  Our service trucks are fully stocked and most repairs are completed on the first call.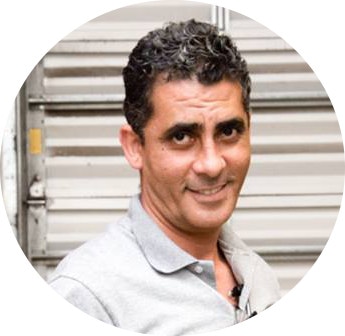 Tammer
Manager
Our company specializes in garage door services that address a variety of needs and requirements. As a trusted local garage doors repair company, we employ highly experienced technicians and mechanics that are fully capable of fixing any garage door issues
Typical garage door opener problems vary in their cause
Stripped out gears
Defective circuit boards
Electrical issues
Broken chain links
Worn, loose, jammed or frozen parts
Bent or misaligned rails
Lack of proper lubrication or adjustment
Typical garage door problems vary in their cause:
Broken torsion springs
Broken cables
Door off track
Defective rollers
Damaged panels
Cable jump drums
Bent track – Damaged track
Call (305) 702-0113 for questions
Your Garage Door Need Emergency Repair?
We repair all major brands and models, including LiftMaster, GTO,  etc. and carry parts in stock to get your electronic gate working again quickly! We're the best choice for residential gate repair services in Miami
Contact us today to inspect your gate Problem, and we will make a no-charge service call and give you a free estimate for your residential gate repair work. We will inspect all parts and present you with an honest, fair, and written proposal for the repair needed and any replacement parts.
And remember, we only install superior quality replacement products that help extend the life and beauty of your gate and opener.Because Miami Beach Is constantly have tourist we want to secure your home as much as you do ,only rely on your local garage and gate company near you.
Garage Door Go up Few Inches and stop or drop down ? This could possibly mean your Garage door Springs are Broken. Garage door Rollers are bent or worn out /broken ( that might lead to bigger problems ).Garage doors Cable Fray or looking rusty Please call right away for Garage door Repair ,Garage door opener not function isn't an emergency but AAA Garage Door are here to help right away