Residential Garage Door Repair
AAA GARAGE DOOR INC. Miami dade and broward county
If your garage door isn't working properly, it can be a major inconvenience. You may not be able to get your car out of the garage, or you may not be able to store your belongings safely inside. Either way, getting the problem fixed as soon as possible is important. AAA Garage door inc. are always near you. Don't let a broken garage door ruin your day. Contact your local garage door repair company to get the problem fixed as soon as possible. We are experts in our field

Call For Consultation (305) 702-0113
Evaluate Your Garage door
Our technicians will examine your garage door to evaluate any problem causes your garage not working.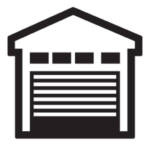 Report you with the solutions
after we detect the problem with your garage door at the same moment we will tell you exactly what is causing your garage door not to function and how we will solve it.
Start repairing your garage door
Garage door repairs can often be completed during the same visit because our technicians have a complete picture of the problem that you are facing in your garage door, so they have with them in advance some replacement parts that your garage door needs, and that's by talking to the customer service representative and informing them about the problem.
Get a Free Quote For Your Project
What causing your garage door to malfunction ?
There are a few things that could be causing your garage door to malfunction. It could be an issue with the opener, the springs, the tracks, or the sensors.
Don't Worry

our professionals garage door experts will be able to diagnose the problem and make the necessary repairs.
Repair Garage door SNAPPED CABLES
One of the common problems with garage door is snapped cables so If your garage door cables have snapped, it is important to take care of the problem as soon as possible. If the cables are not repaired or replaced, the door could come crashing down, which could cause serious injury or damage. Repairing broken garage door cables is not a difficult task, but it is one that should be handled with care.
Garage Door Broken Windows
Did you know that your garage door windows is the most weakest part of your garage door so any hard hit or force will make it to be broken or cracked. Replacing these windows will improve your overall garage door look and your energy effciency.
Garage Door Springs Replacement
Garage door springs are under a lot of tension, and if they snap, they can cause serious injuries. garage door springs can also be very difficult to adjust, so it is important to have a professional do this job. so we are right here we do it for you just as it should to be.
Garage Door Weather-sealing
By weather-sealing your garage door, you can keep out wind, rain, snow, and ice, helping to keep your home warm and dry. In addition, weather-sealing your garage door can also help to prevent pests from getting into your home. By sealing up any cracks or gaps around your garage door, you can help to keep out insects, rodents, and other pests. So, if you're looking for a way to improve the energy efficiency of your home and keep out unwanted critters, weather-sealing your garage door is a great option.
Not Working Remote Control
If your garage door opener remote control is lost or broken, you'll need to replace it. Luckily, this is a relatively easy process. You'll first need to purchase a new remote control. You can do this by calling us and we can provide you with the replacement. Once you have your new remote, simply we will program your new remote control to your garage door opener. Once your new remote is programmed, you should be able to use it to open and close your garage door.
Our experts can likewise offer ideal options in new garage openers, overhead doors,
and other product installations, depending on what your home or establishment needs.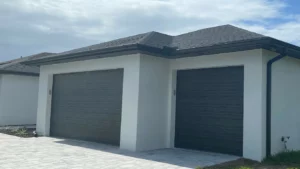 AAA Garage door has been a wonderful experience from the kind and professional way in that my order was taken to the representative who came to do the work on the garage door. When the representative arrived he introduced himself and let me know that he could get me a quote for the problem shortly. With a very reasonable quote I asked him to do the job. before I knew it he had completed the job perfectly. I would highly recommend this company.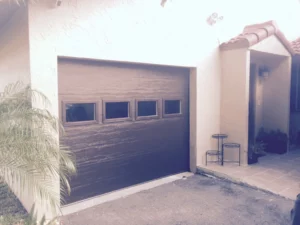 These guys are GREAT!!!! Very respectful and very helpful! I would recommend this company to anyone that is looking for any kind of garage door needs. They are the best!!!! Our installer was very educated in his job and very professional. The gentleman that I spoke with on the phone and made my appointment was so friendly and welcoming! I will definitely use them if I need any garage door needs in the future.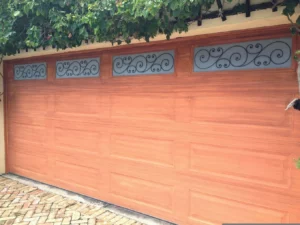 This company has great customer service and highly experienced staff that help assist you in the transition from your " old " garage to the " new " one! Jason, Luis and Andres are very knowledgeable on this topic and help to work with you- answering questions and always with a smile. The office staff and management was always courteous and worked promptly to answer and return any phone calls.
We've Been In Garage door industry For Over 12 Years
AAA GARAGE DOORS INC. Serving Broward and Miami-Dade
We Became A Full-Service Garage Doors, Gates & Openers shop

As licensed Garage Doors professionals, we know the value of safety and security
Our company specializes in garage door services that address a variety of needs and requirements.As a trusted Local garage doors repair company, we employ highly experienced technicians and mechanics that are fully capable in fixing any garage door issues.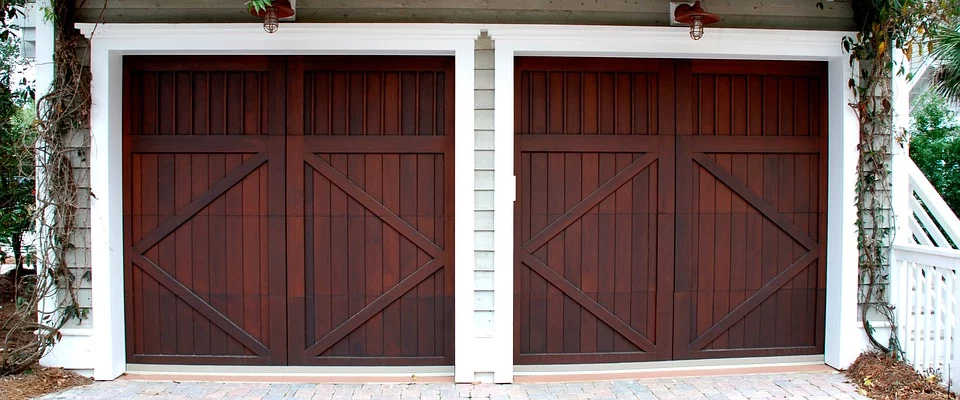 Call For Free Estimate
 (305)-702-0113
Our Experts
Our expert in all of our services are licensed, insured and background check.
Emergency Garage door Repair
One of the best services that we provide is emergency repair services. Never worry about your garage door in sudden problems.
Most Affordable
Aaa Garage Door INC. Have very wide range of the most affordable options
Frequently Asked Questions
How Much Does Garage Door Repair Cost ?
Garage door and opener repair costs depend on the scope of the damage and which parts are being fixed.
Do we provide a free garage door repair estimates ?
Yes We have free estimates at our services and a 14-point inspection of your garage door
What are the common signs that a garage door needs to be repaired ?
There are several common signs that a garage door needs to be repaired. One of the most common is if the door becomes stuck when trying to open or close it. This can be caused by a number of things, such as a build-up of dirt and debris, or a problem with the tracks. Another common sign is if the door starts making strange noises, such as grinding or creaking. This can be caused by loose parts or worn-out components. If the door starts to come off its tracks, or if the automatic opener starts to malfunction, these are also signs that the door needs to be repaired.
What are the common signs that a garage door needs to be repaired ?
If your door is making loud, screeching noises when you open or close it, this is usually a sign that the door needs to be lubricated or that the tracks need to be cleaned. Another sign that you might need repairs is if your door is starting to sag or look crooked. If the door is not opening or closing smoothly, this could also be a sign that repairs are needed. If you are unsure, it is always best to contact a professional to take a look and diagnose the problem.
Do You Provide a garage door openers repair ?
Yes, we repair all garage door openers brands and if you are experiencing one of these signs you should know that your garage door opener needs to be repaired including the door reversing when it shouldn't, the door opener remote not working properly, and the door opener lights flickering or going out. If you're experiencing any of these problems, it's best to call us to diagnose and fix the problem.
How can i schedule my garage door and opener repair ?
You can schedule any time fits you from here
Since 2009
Years Of Expertise Makes us one of the Best-In-Class Services 
Emergency Garage door Repair
Miami-Dade Approved Doors
All Doors Meet Miami-Dade Wind Code!
All Major Brands Serviced
Garage Door Opener Repair
We Are A Full Service Garage doors, gates and Openers Shop
AAA Garage Doors Inc. We match the excellence of our products with exceptional services. Premium quality Local garage doors in Miami-Dade County, FL. We offer residential and commercial solutions for garage openers and overhead garage doors, such as installations, Garage Doors springs and parts replacements, maintenance, and repair. From minor fixes to total garage door overhauls, our company makes it a promise to serve with absolute reliability, integrity, and commitment to presenting high-value results at reasonable rates.