AAA Garage door inc. Garage door repair in Surfside
Residential & Commercial Garage Door Services in Surfside, Fl
Looking for a reliable garage door repair company in Surfside ? Look no further than us! We have been servicing Biscayne Park and the surrounding areas for years and have a reputation for providing quality workmanship at affordable prices. We offer a wide range of garage door repair services, from simple tune-ups and maintenance to complete replacements and installations. No job is too big or small for our experienced technicians, so call us today to schedule a free consultation. We look forward to serving you.



Head Office
8040 NW 66th St. Miami, FL, 33166

Hours
Monday-Friday:
7am – 7pm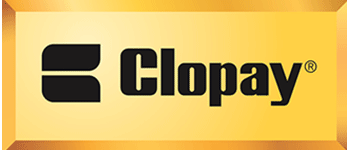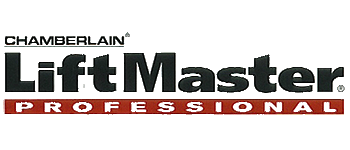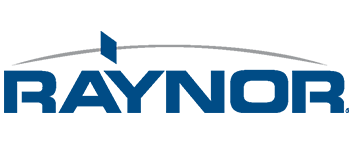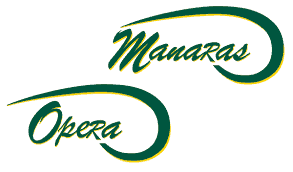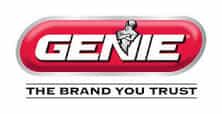 Available 7 Days A Week
Residential & Commercial Services
Garage doors are often the largest and most visible portion of the exterior of a home. It is important to maintain it in good condition.
Our company specializes in garage door services that address a variety of needs and requirements.As a trusted Local garage doors repair company, we employ highly experienced technicians and mechanics that are fully capable in fixing garage door issues
Garage door services are not just for residential homes; commercial garage doors also need service on a regular basis. It is important for commercial garages to be maintained properly, as they take more abuse than residential garage doors. This is why it is important for commercial garages to get their garage door serviced regularly by an experienced technician who knows how these systems work and can make sure that everything is in good working order.
Do We Provide customized Commercial garage door
Our solutions for commercial properties are customized to meet your needs. Commercial garage door and steel gate openers operate the largest and most diverse sized equipment with high frequency.
I Need To install new garage door
Clopay  Garage Door  are constructed using the finest raw materials, produced by the hands of skilled craftsmen, customized with computer-aided precision, and delivered both on time and with care. Regardless of your application, AAA Garage door's can recommend, supply and professionally install a door that meets your needs at a price that fits your budget. We always provide free estimates and on-site consultation to make completing your garage door project as quick and simple as possible. Get Your Free estimates and on-site consultation now
How Much Would It Cost ?
We totally understand and support smart financial decision making, which is why we've outlined some of our pricing below. Please note that some of these prices are averages, especially for larger projects like garage door and opener installations. In order to ensure an accurate garage door assessment, please contact us and schedule an appointment with one of our professional technicians.
Hurricane Impact Garage Doors
We have a various collection of hurricane garage doors. These doors are designed to withstand high winds and flying debris, keeping your home and family safe during a storm
Available 7 Days A Week
AAA Garage door Are A Full-Service Garage Doors & Openers Shop
Residential Garage Door Services
AAA Garage Doors Inc.,we match the excellence of our products with exceptional services.Premium quality Local garage doors in Miami-Dade County, FL.We offer residential and commercial solutions for garage openers and overhead garage doors, such as installations, Garage Doors springs and parts replacements, maintenance and repair. From minor fixes to total garage door overhaul.
Commercial Garage Doors Services
Our veteran technicians lead the field in experience, and efficiency and always choose the highest quality solutions for each location. Nothing is more important than the safety & reliability of the equipment we service.
We Service Sectional and Rolling storage doors, service doors, service fire doors, rolling grilles, light-duty and heavy-duty sheet doors, certified windload sheet doors, and insulated and non-insulated sectional doors.
Entry Systems
We specialize in access control solutions Telephone Entry Systems; Door/Gate Access Controllers.
Miami Hurricane Impact Garage Door Installation
Miami Garage Doors installation and replacement services should be handled by a reliable and experienced Door and Opener contractor. An improperly installed Garage Door  system will be less efficient and potentially break down or have constant repair needs. At AAA Garage Door, our customers know that they can trust us to get the job done right because of our reputation for quality service. We can gladly answer your questions or discuss our installation and replacement services. We can also go over the different brands we offer, such as AAA Garage Doors and Clopay with a Liftmaster Opener, so that you feel good about your next purchase.
Call AAA Garage Doors today for new Overhead Door units throughout the greater Miami, FL area.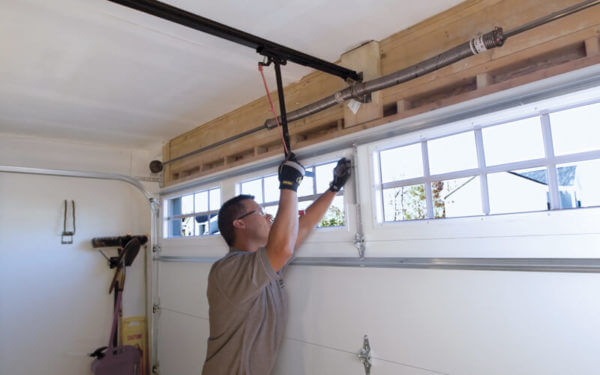 Overhead Doors Installation and Replacement in Miami, FL
The Miami Garage Door installation technicians at AAA Garage Door™ can help you with all of your garage door replacement needs, whether you need to replace a Hurricane garage door to protect your home and loved ones or in your place of business. Our technicians are trained to install your new Garage Door unit with high attention to detail so that your new unit will last for years to come. We also remove your old unit and dispose of it properly as part of our service. When you are ready to replace your garage door opener, call AAA Garage Door! We work with all brands, and we are a certified Liftmaster and Clopay dealer as well as other brands .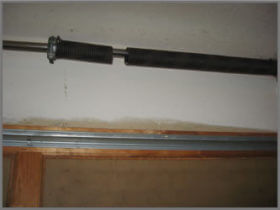 AAA Garage Door™ Services
If the Garage door springs needs work before you install a new garage opener system, our Miami garage door technicians can inspect, install or replace your Springs. Once we've determined the condition of your current garage springs , we can go over the different options. You may want to choose to install a Garage Door System  if you decide that replacing your Springs  isn't the most cost–effective choice for you.
We offer a variety of Openers models, and we can always answer questions about the products that we carry and install.
Residential & Commercial Garage Door Services
Our team of professional technicians will find the best way to solve your garage door problems. We offer a wide range of services. Our technicians will supply you with an On-site service, and a reasonable prices. We provide quick response times in order to get the problem solved ASAP. Whether you need a new garage door or have any issues with your old one, count on us for complete satisfaction.
AAA Garage Doors offers  Emergency Repair Services throughout South Florida. We provide commercial & residential garage door services.
AAA Garage Doors is a trade mark Who repairs all types of Garage Doors, solves any of your door problem , replaces springs, fixes garage door openers or alligns your Garage Door and gets it back on track!
Garage Doors Installation
AAA  Garage Door™  installs all types of residential and commercial garage doors and garage door openers devices including Gate operators  from the leading garage door manufacturers!
AAA Garage Doors™ Is your local license contractor for all your garage door and industrial doors to protect your familes and loved ones since garage door is very heavy item in your home that stay in motion
Springs are the most common garage door repairs that we work on. The product that we use to replace your broken springs with are 100% American made. These springs are Galvanized Torsion Springs and are highly remarked among there industry. As  we work with every type on the market and are sure that we can help your situation.
Please feel very confident that AAA Garage Doors™  will be able to properly assess and repair any garage door opener issue that can be repaired.  Our expert garage door repair technicians have vast experience and are leaders in their field.  We offer great value, rapid response, warrantied work and top notch customer service.  Our service trucks are fully stocked and most repairs are completed on the first call.
Our garage door company is dedicated to providing the best possible service to our customers. We have a team of experienced and certified professionals who are available 24/7 to help you with any garage door problems you may have. We offer a wide range of services, including garage door installation, repair, and maintenance. All these customer first priorities we won the people satisfaction  With 99% through many other rating platforms.



Customer Served In Biscayne Park
Customer Served Miami-dade & Broward County
Best Automatic Gates
Gates Services In Surfside
AAA Garage Door Inc.  Repair also specializes in repairing Residential Gates!
We repair all major brands and models, including LiftMaster, GTO,  etc. and carry parts in stock to get your electronic gate working again quickly! We're the best choice for residential gate repair services in Surfside
Contact us today to inspect your gate Problem, and we will make a no-charge service call and give you a free estimate for your residential gate repair work. We will inspect all parts and present you with an honest, fair, and written proposal for the repair needed and any replacement parts.
New installs? Our gate operators are engineered with quality machine work and rugged construction to provide you the comfort of knowing the gate will open and close all day and night. Simply the best name in the industry with a reputation for quality, dependability, and award-winning designs to complement any gated entrance.
Garage door Openers Shop
THE MOST ADVANCED OPENERS AVAILABLE In Surfside
There are many different types of garage door openers available on the market, but not all of them are created equal. Some are more advanced than others, and offer features that make them more convenient and easier to use.
For example, some garage door openers come with built-in sensors that can automatically close the door if it detects that someone or something is in the way. This can be extremely useful if you have children or pets that often play in the garage.
Other advanced features that you might find in a garage door opener include WiFi connectivity, which allows you to control the door from your smartphone or other device, and remote locking, which ensures that the door is securely closed when you're not home.
No matter what your needs are, there's a garage door opener out there that's perfect for you. With so many different options available, it's easy to find one that has all the features you're looking for. Our Mission in AAA Garage door inc. is to make sure you get the best garage door opener for your need.
F.A.Q.
Garage Doors Common Questions
If you're like most homeowners in Surfside, you have a garage door – and you probably have questions about it from time to time. Here are some of the most common garage door FAQs, along with the answers you need.
Why should I use a professional garage door dealer/installer?
We believe that the installation of a garage door is not a do-it-yourself job. A garage door is the largest moving object in your home and because of the large number of small parts, installation of a garage door is highly technical. Connecting the springs can be particularly dangerous and proper installation is critical to the performance of your door.
Professional garage door dealer/installers can typically install a door in a few hours and are careful to make sure safety requirements are met. Installations by most homeowners typically span several days and cause much frustration. In addition, incorrect installation can void certain warranties, so we recommend a professional handle the job for you. One of the other services a professional garage door dealer/installer can provide is the disposal of your old door, if you are replacing a door.
I want to replace my old door, but don't know how to dispose of my old one. Will my AAA dealer take care of that?
Most garage door dealers will haul your old door away after the new door is installed for a small fee. Discuss this with your local dealer when you get an estimate on your new door.
When I replace my existing door, can I keep my old track?
We recommends replacing your track when you replace your door because each brand of garage door has been specifically designed to work with a specific type of track. In addition, replacing your track is an inexpensive way to insure that your entire garage door system is as safe as possible. By replacing your track you also ensure that your door warranty will apply, in the event that you have a problem.
Is 25 gauge steel thicker than 24 gauge steel?
No. When comparing strengths of steel, remember, the lower the gauge number, the thicker (and stronger) the steel.
Why should I choose an insulated door if my garage is not insulated?
A: A garage door opening is very large. Insulated doors will help to reduce the transfer of heat or cold air into your garage. This is important for a number of reasons:
1)  If your garage is attached to your home, air in the garage can travel through the doorway to your living area.
2) If you use your garage as a workshop, your comfort will be a top priority.
3) If your garage is below another room in your home, air can travel through the ceiling of the garage into the floor of the room above. An insulated door will keep temperatures in the garage fairly stable to reduce the temperature fluctuation in the room above.
4) An insulated door is generally quieter and has a more attractive interior than a non-insulated door.
What are the benefits of a steel door versus a wood door?
Steel doors may require less maintenance than a wood door. Our steel doors are pre-painted with a factory-applied baked-on coating. We recommends an annual cleaning of the exterior of the door with a common household detergent and warm water at least one time per year. Our wood doors are unfinished and need to be primed and painted or stained on all six sides of the door upon delivery. AAA recommends visual inspection of the paint or stain finish on wood doors one time per year to confirm if another finish application is necessary.
What is required for installing an electric operator?
In the event that an electric opener is installed, the top section of the garage must be reinforced with a strut or angle iron spanning the length of the top section.
How often should I have my garage door serviced?
At a minimum, you should have your garage door serviced once a year. However, if you use your door frequently or if it's showing signs of wear and tear, you may need to schedule more frequent service appointments.
What are some common signs that my garage door needs service?
Some common signs that your garage door needs service include noisy operation, difficulty opening or closing the door, and visible damage to the door or hardware. If you notice any of these problems, it's time to call a garage door service technician.
Can I service my garage door myself?
While there are some simple maintenance tasks you can perform on your garage door, it's best to leave more complex repairs and adjustments to a professional. Attempting to service your garage door yourself could result in further damage or even injury.
Not Finding what you need
Option 1
Full List Of Q&A
You can find answers to some of the most frequently asked questions about our company and our products. We have a regular update to our Q&A Page that all it's purpose is to provide information to our customer in a concise and easily digestible format.
Our Blog Post is a great way to provide information to our readers DIYers that interest in garage door field. By providing a full cover topic, we quickly address common problems and concerns that our  readers or customer may have with the best solution and the safest. Additionally, our Blog Post page it's main purpose is to build trust and credibility with our customer by providing a transparent and honest forum for communication.
Calling Us is a great way to answer your question better and communicate so don't hesitate to call us to ask about your garage door problems and if we can help you fixing it.
Get In touCh
Get a Free Estimates