Garage Door Services In Coral Gables, Fl
Miami Dade & Broward Garage Door Installers
Why Hire AAA Garage Doors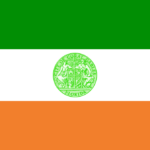 Looking for stylish and unique garage door ideas in Coral Gables? At AAA Garage Doors Inc., we've got a great selection of doors to choose from. Our durable and weather-resistant materials will ensure your door lasts for years to come. Plus, we'll help you find a style that complements your home's look and is easy to operate. Contact us today to choose the perfect garage door for your home.
Since 2009
Years Of Expertise Makes us one of the Best-In-Class Services
Miami-Dade Approved Doors
All Doors Meet Miami-Dade Wind Code!
All Major Brands Serviced
Garage Door Opener Repair
We Are A Full Service Garage doors and Openers Shop
AAA Garage Doors Inc. We match the excellence of our products with exceptional services. Premium quality Local garage doors in Miami-Dade County, FL. We offer residential and commercial solutions for garage openers and overhead garage doors, such as installations, Garage Doors springs and parts replacements, maintenance, and repair. From minor fixes to total garage door overhauls, our company makes it a promise to serve with absolute reliability, integrity, and commitment to presenting high-value results at reasonable rates.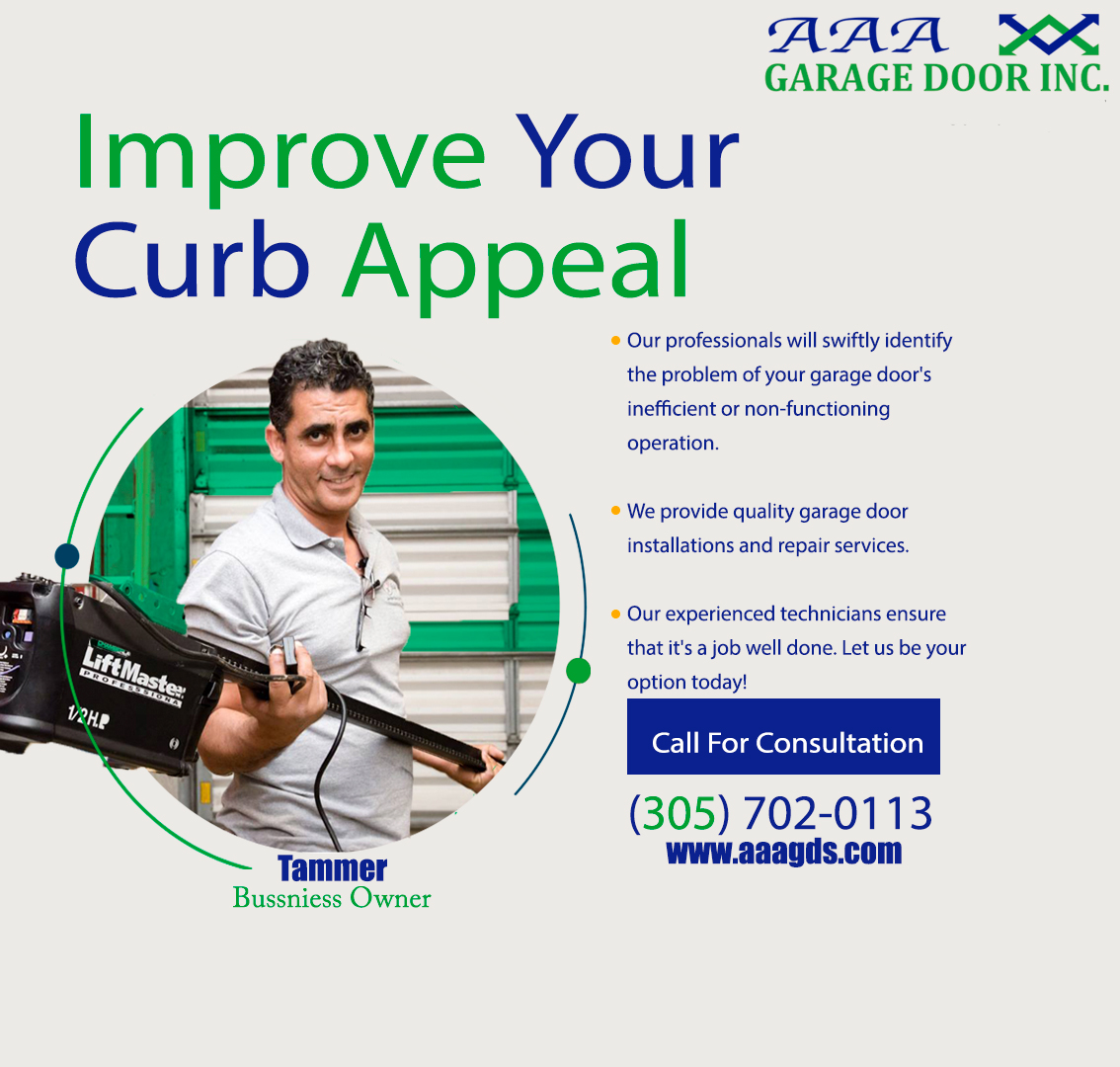 Hurricane-Rated Garage Doors
A huge variety of hurricane garage doors surpass all requirements to protect your home and loved ones. Our Residential garage door services include Installation, Repair, Replacement, and Maintenance.
Our professional garage door technicians ensure that the job is done safely and correctly.
Emergency Repair
AAA Garage Doors offers  Emergency Repair Services throughout South Florida. We provide commercial & residential garage door services.
Garage Door Repair
AAA Garage Doors is a trade mark Who repairs all types of Garage Doors, solves any of your door problem , replaces springs, fixes garage door openers or alligns your Garage Door and gets it back on track!
Garage Doors Installation
AAA  Garage Door™  installs all types of residential and commercial garage doors and garage door openers devices including Gate operators  from the leading garage door manufacturers!
License Contractor
AAA Garage Doors™ Is your local license contractor for all your garage door and industrial doors to protect your familes and loved ones since garage door is very heavy item in your home that stay in motion
Garage Door Springs Replacement
Springs are the most common garage door repairs that we work on. The products that we use to replace your broken springs are 100% American-made. These springs are Galvanized Torsion Springs and are highly remarked in their industry.
Garage Doors Openers
Please feel very confident that AAA Garage Doors™  will be able to properly assess and repair any garage door opener issue that can be repaired.  Our expert garage door repair technicians have vast experience and are leaders in their field.  We offer great value, rapid response, warrantied work and top notch customer service.  Our service trucks are fully stocked and most repairs are completed on the first call.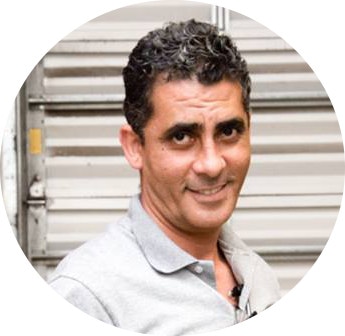 Tammer
Owner
Our company specializes in garage door services that address a variety of needs and requirements. As a trusted local garage doors repair company, we employ highly experienced technicians and mechanics that are fully capable of fixing any garage door issues
Typical garage door opener problems vary in their cause
Stripped out gears
Defective circuit boards
Electrical issues
Broken chain links
Worn, loose, jammed or frozen parts
Bent or misaligned rails
Lack of proper lubrication or adjustment
Typical garage door problems vary in their cause:
Broken torsion springs
Broken cables
Door off track
Defective rollers
Damaged panels
Cable jump drums
Bent track – Damaged track
Does your Garage Door Need Emergency Repair?
If your garage door is not functioning properly, it is important to have it repaired as soon as possible. A garage door emergency repair service can help you get your door back to working order quickly and efficiently. This type of service is available 24 hours a day, 7 days a week, so you can get your door fixed as soon as possible. We repair all major brands and models, including LiftMaster, GTO,  etc., and carry parts in stock to get your garage door working again quickly! We're the best choice for emergency garage door repair services in Coral Gables.