AAA Garage door inc. Garage Door Repair In Opa-Locka, Fl
Residential & Commercial Garage Doors Services In Opa-Locka, Fl
If you're in need of garage door repair in Opa-Locka, you can count on the experts at our Company. We have 12 years of experience fixing all sorts of garage doors, and we're always happy to help our customers get their doors back in working order. Whether you need a new spring, a new residential or commercial garage door installation , or just a tune-up, we're here to help. Give us a call today and we'll get your job done.



Head Office
7516 NW 54th St. Miami Florida 33166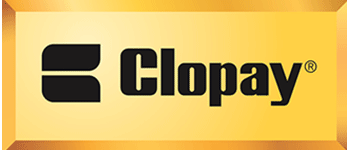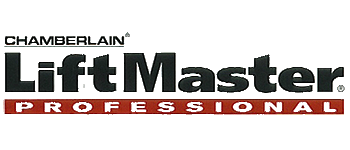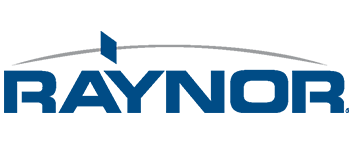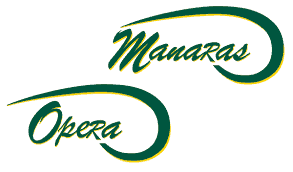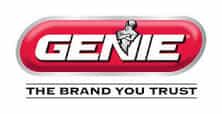 Available 7 Days A Week
AAA Garage door Are A Full-Service Garage Doors & Openers Shop
Residential Garage Door Services
AAA Garage Doors Inc.,we matches the excellence of our products with exceptional services. Premium quality Local garage doors in Miami-Dade County, FL.
We offer residential solutions for garage doors, openers, and overhead garage doors, such as installations, Garage Door springs and parts replacements, maintenance, and repair. From minor fixes to a total garage door overhaul.
Commercial Garage Doors Services
Our veteran technicians lead the field in experience, and efficiency and always choose the highest quality solutions for each location. Nothing is more important than the safety & reliability of the equipment we service.
We Service Sectional and Rolling storage doors, service doors, service fire doors, rolling grilles, light-duty and heavy-duty sheet doors, certified windload sheet doors, and insulated and non-insulated sectional doors.
Entry Systems
We specialize in access control solutions Telephone Entry Systems; Door/Gate Access Controllers;
Our garage door company is dedicated to providing the best possible service to our customers. We have a team of experienced and certified professionals who are available 24/7 to help you with any garage door problems you may have. We offer a wide range of services, including garage door installation, repair, and maintenance. All these customer first priorities we won the people satisfaction  With 99% through many other rating platforms.



Best Automatic Gates
Opa-Locka Gates Services
AAA Garage Door Inc.  Repair also specializes in repairing Residential Gates!
We repair all major brands and models, including LiftMaster, GTO,  etc. and carry parts in stock to get your electronic gate working again quickly! We're the best choice for residential gate repair services in Miami-Dade, Fort Lauderdale, and surrounding areas.
Contact us today to inspect your gate Problem, and we will make a no-charge service call and give you a free estimate for your residential gate repair work. We will inspect all parts and present you with an honest, fair, and written proposal for the repair needed and any replacement parts.
New installs? Our gate operators are engineered with quality machine work and rugged construction to provide you the comfort of knowing the gate will open and close all day and night. Simply the best name in the industry with a reputation for quality, dependability, and award-winning designs to complement any gated entrance.
F.A.Q.
Garage Doors Common Questions
Why should I use a professional garage door dealer/installer?
We believe that the installation of a garage door is not a do-it-yourself job. A garage door is the largest moving object in your home and because of the large number of small parts, installation of a garage door is highly technical. Connecting the springs can be particularly dangerous and proper installation is critical to the performance of your door.
Professional garage door dealer/installers can typically install a door in a few hours and are careful to make sure safety requirements are met. Installations by most homeowners typically span several days and cause much frustration. In addition, incorrect installation can void certain warranties, so we recommend a professional handle the job for you. One of the other services a professional garage door dealer/installer can provide is the disposal of your old door, if you are replacing a door.
I want to replace my old door, but don't know how to dispose of my old one. Will my AAA dealer take care of that?
Most garage door dealers will haul your old door away after the new door is installed for a small fee. Discuss this with your local dealer when you get an estimate on your new door.
When I replace my existing door, can I keep my old track?
We recommends replacing your track when you replace your door because each brand of garage door has been specifically designed to work with a specific type of track. In addition, replacing your track is an inexpensive way to insure that your entire garage door system is as safe as possible. By replacing your track you also ensure that your door warranty will apply, in the event that you have a problem.
Is 25 gauge steel thicker than 24 gauge steel?
 No. When comparing strengths of steel, remember, the lower the gauge number, the thicker (and stronger) the steel.
Why should I choose an insulated door if my garage is not insulated?
A: A garage door opening is very large. Insulated doors will help to reduce the transfer of heat or cold air into your garage. This is important for a number of reasons:
1)  If your garage is attached to your home, air in the garage can travel through the doorway to your living area.
2) If you use your garage as a workshop, your comfort will be a top priority.
3) If your garage is below another room in your home, air can travel through the ceiling of the garage into the floor of the room above. An insulated door will keep temperatures in the garage fairly stable to reduce the temperature fluctuation in the room above.
4) An insulated door is generally quieter and has a more attractive interior than a non-insulated door. 
What are the benefits of a steel door versus a wood door?
Steel doors may require less maintenance than a wood door. Our steel doors are pre-painted with a factory-applied baked-on coating. We recommends an annual cleaning of the exterior of the door with a common household detergent and warm water at least one time per year. Our wood doors are unfinished and need to be primed and painted or stained on all six sides of the door upon delivery. AAA recommends visual inspection of the paint or stain finish on wood doors one time per year to confirm if another finish application is necessary.
What is required for installing an electric operator?
In the event that an electric opener is installed, the top section of the garage must be reinforced with a strut or angle iron spanning the length of the top section.
Not Finding what you need
Option 1
Full List Of Q&A
You can find answers to some of the most frequently asked questions about our company and our products. We have a regular update to our Q&A Page that all it's purpose is to provide information to our customer in a concise and easily digestible format.
Our Blog Post is a great way to provide information to our readers DIYers that interest in garage door field. By providing a full cover topic, we quickly address common problems and concerns that our  readers or customer may have with the best solution and the safest. Additionally, our Blog Post page it's main purpose is to build trust and credibility with our customer by providing a transparent and honest forum for communication.
Calling Us is a great way to answer your question better and communicate so don't hesitate to call us to ask about your garage door problems and if we can help you fixing it.
Get In touCh
Get a Free Estimate or Schedule a job