Your garage door keypad not working is a nuisance, as well as a safety concern. Since you can't leave your garage door open or use your garage door opener, you are pretty much stuck inside. The good news is that you can your Fix Garage Door Keypad by yourself, with a little effort and a few tools. Based on my years of experience in the garage door repair business, these are the most common issues that you are likely to encounter, and how to fix them.
1- Garage door keypad battery checking
it's also probably not just a matter of needing new batteries. but why not check if your keypad battery is already alive or dead? You can test it by opening it up and pressing one of the buttons. Most of these keypads are backlit, so pressing one of the buttons will light up behind, and if that number lights up, it's probably a pretty good indication that it's not the battery but if it does not light up so follow these steps to replace your garage door keypad battery.
1- Try to remove the keypad Battery cover by unscrewing the screw.
2- Remove the battery probably you will find that the electrode is snapped off or the battery just expired.
3- get a replacement for this battery with a new one
Time to try your keypad if it's working now or not.
2- Reboot & Reset the garage door opener
if you replaced the battery but still your keypad doesn't work so you probably need to reboot & reset the garage door opener. Garage door openers sometimes get stuck while working for long periods of time it's not common to happen especially with new versions of openers but it is worth sometimes doing the most popular ways to fix issues. In another hand resetting your garage door opener will probably fix the signals that could possibly interfere with your opener and the keypad with other devices in your home because the connection between your garage door opener and the keypad is linked by a wireless connection or dual-frequency radio operates the keypad after you key in a personally selected four-digit pin. so resetting this connection could fix the issue
Steps to reboot & Reset the garage door opener
1. Unplug the garage door opener from the power outlet.
2. Wait a few seconds, then plug it back in.
3. Reseting your keypad pin may be different for each model but to do this, you will need to find the "learn" button on the opener itself. Once you have located this button, press and hold it for approximately six seconds. Next, enter a four-digit code of your choice on the keypad. Once you have done this, the opener should be reprogrammed and should start working again. You might need to read HOW TO PROGRAM YOUR GARAGE DOOR REMOTE CONTROL
4. Try using the garage door opener again.
Still lost and don't know how to rest your garage door opener it's okay we got you the most top opener brands explaining how to do it. Liftmaster, Genie.
3- Check for Frayed Wiring
if rebooting and resetting the garage door opener doesn't fix the problem, then now we may have frayed wiring inside the keypad which causes the keys not to respond. so we should check the keypad from the inside by uncovering the back cover of the keypad then looking at any loose connections or damaged wires, then Inspecting the keys to make sure the wires are well-connected. if you found any wires are not connected or are damaged try to connect them properly. remember that this issue happens regularly as a result of wearing out or the weather conditions in your area.
4- Stuck keys
Perhaps some of the buttons are stuck or it is possible that they have been damaged over time, so you can verify that if it is correct by putting in a pin code completely different from the previous pin code, so if the garage door opens, then the keypad has damaged some of the buttons in it.
5- Replacement of your keypad
So if you've gone through all of those steps you've replaced the battery you've changed the passcode and you've relearned the keypad to the garage door opener and it still isn't working then more than likely the keypad just is not good anymore and you're going to have to replace it. Here are Some Best Keypad Replacement options for your Residential Garage Door Opener.
The good news is this is a pretty easy and cheap fix you can buy and replace it by yourself or call the professionals to diagnose and fix the problem. Hire AAA GARAGE DOOR INC. if you are a resident of Miami-Dade or Broward county for any issues with your keypad. We offer installation, maintenance, and repair services to our clients.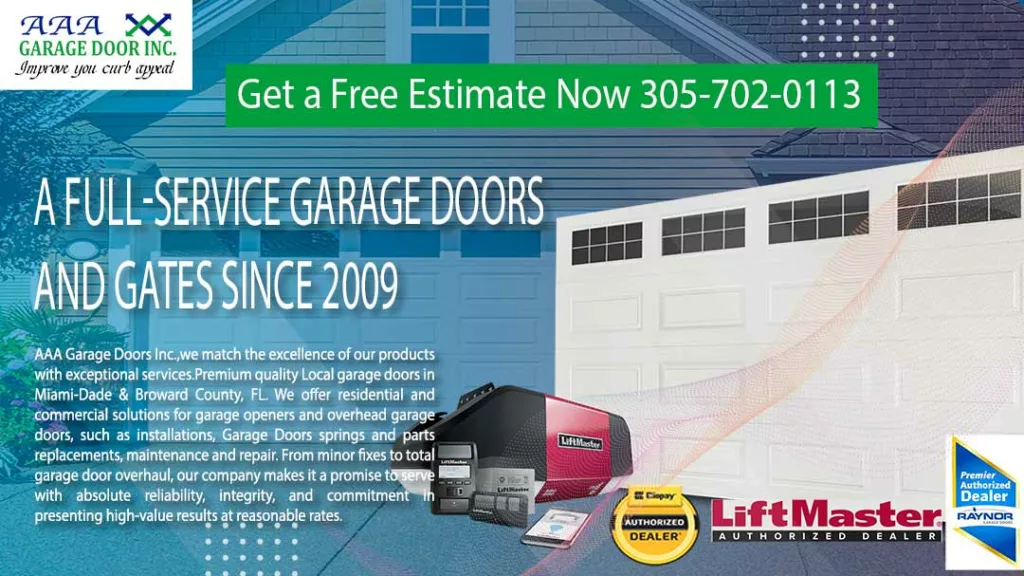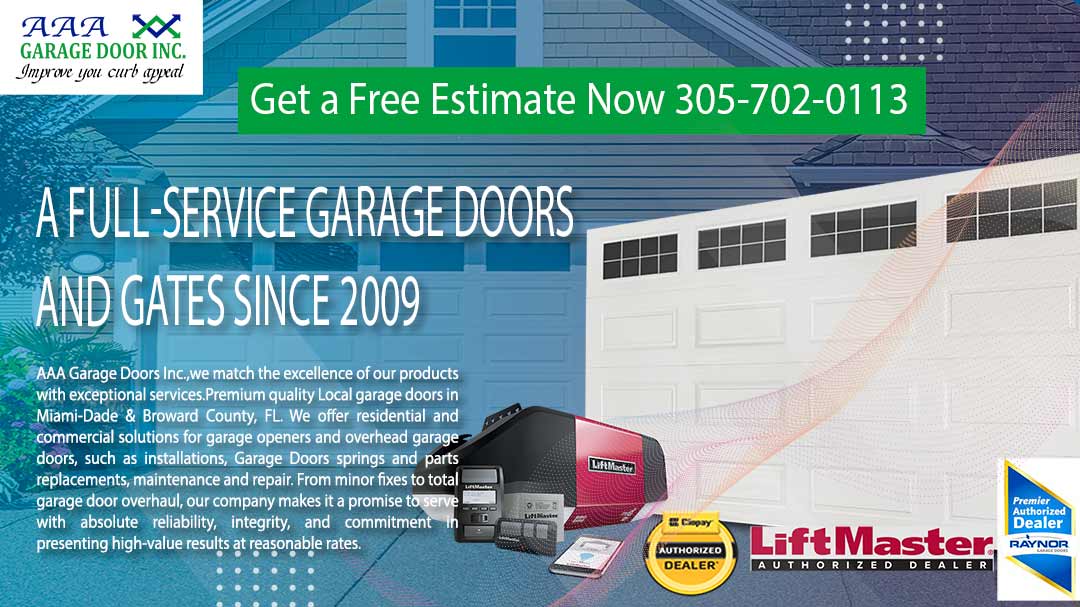 We are sorry that this post was not useful for you!
Let us improve this post!
Tell us how we can improve this post?