Technology is very important to our lives, so with the advancement of technology in our home, our garage system must contain accessories of this technology that provides us with safety and protection standards. And the beginning of these important accessories that you must choose carefully for your garage is the keypad. New keypads add for your garage door another layer of security and convenience so let us see first, the real benefits of garage door keypads.
The 5 Best Garage Door Keypads
Our Customers Purshese intent
104 Customers

LiftMaster 878MAX Security+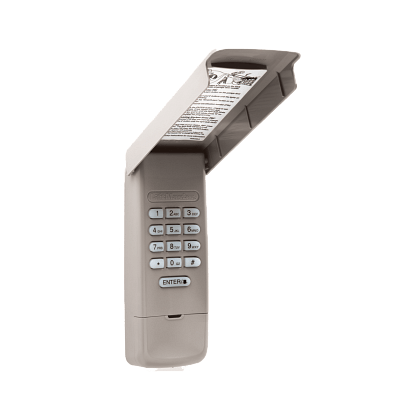 Best Overall Garage Door Keypad

Rolling Code Support With Security+ Technology

Best Liftmaster Universal Keypad Replacment

myQ Chamberlain Smart Garage ControL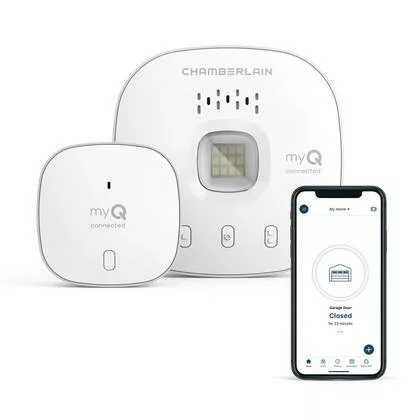 Best Smart Garage Door Control

Amazon Key In-Garage Delivery

Can't Disable The Closing Beep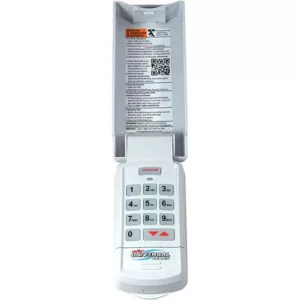 Best Genie Garage Door Keypad

Operate Up To 3 Garage Doors
Popular among genie openers customers

OKP-BX Overhead wIRELESS KEYPAD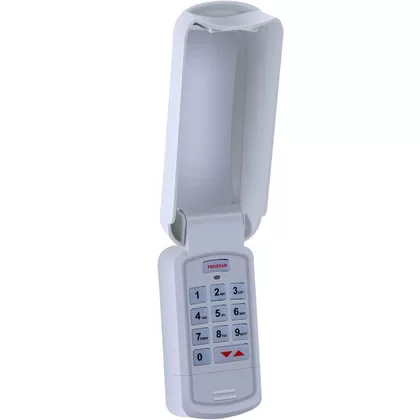 Best Bugdet Garage Door Keypad

Many Complaints About the number of attempts to open or close the garage door

Best For Budget Keypad Replacment

Marantec Wireless Keyless Entry System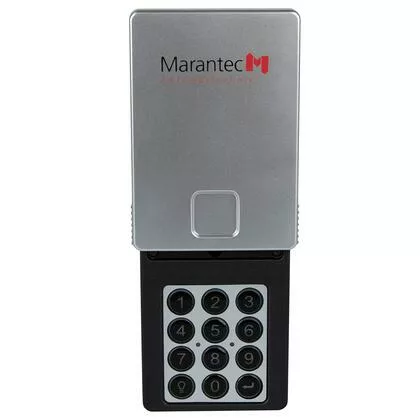 Best For Multiple Garage Door

Multi-bit code technology
Operate Up To 4 Garage Doors

Benefits of garage door keypad
A garage door keypad offers a lot of convenience and safety benefits to any homeowner. It allows you to open and close your garage door without the need for a physical key or a remote control. This means you don't have to worry about carrying a key around or losing it. You can also set up a code that only you know, so you can be sure that your garage door is secure. The keypad also allows you to set different codes for different people. For example, if you want to give your family members access to your garage, you can set up individual codes for each of them. This way, you can control who has access to your garage and when. Another great benefit of a garage door keypad is myQ Smart Keypad you can open and close your garage door from anywhere in the world and securely monitor your garage door. This is especially useful if you are away from home and want to make sure your garage is secure. You can also use the keypad to set up timed access, so you can make sure the garage door is always closed at a certain time. Overall, a garage door keypad offers a lot of convenience and security benefits to the homeowner. It eliminates the need for a physical key or a remote control and allows you to control who has access to your garage. It also allows you to open and close your garage door from anywhere in the world, making it a great security feature.

1- Increased Security: One of the most important features of garage door keypads is Security+ 2.0. Which is a technology to communicate with multiple frequencies and uses a unique code each time you press a key on your keypad from 100 billion encrypted rolling codes. This makes the keyboard for your garage door enjoy the required protection from the interference of signals sent by devices such as security systems or Bluetooth and even the remote control. In addition to the "Rolling Code" feature, which is available in many Keyless Entry Keypads, which gives you protection from "replay attacks" and it's to minimize the chance of burglars copying it. This means only keypads that you have programmed can open your garage door.
2- Increased Accessibility: Your garage door system should be convenient to compile your needs so with a garage door keypad, you can unlock your garage without having to take out your keys. This makes it easier for you to access your home quickly and easily, and count on it as a Backup Plan if you lost your keys and don't have to fumble around for a set of keys.
3- Allowing Temporary Access: With myQ internet Gateway in LiftMaster Openers And Access Accessories your can simply allow one-time or daily access for anyone of your family, friends, amazon delivery, or servicemen. This smart feature is so important to homeowners because it saves a lot of time and effort on using your garage door while you are at work or having a good time out.
How to Choose the Right Garage Door Keypad
Security Features: We just talked about some of the security features that are available, we wish that there was only a keypad that has all the security technologies but that will ruin the competition, who knows maybe in the future we will find one for all. So as a garage door services company, we really recommend that you search for the best keypad with the most security features as your first concern.
Compatibility: Make sure that the keypad you choose is compatible with your existing garage door opener, so make sure to check with the manufacturer before purchasing. The universal keypad will work with the most significant openers brands .
Ease of Installation: As mentioned earlier, most keypads are easy to install, but some may require additional wiring. However, if you had the wireless keypad (which is recommended), you have only to worry about programming your keypad. If you're not comfortable with doing the installation yourself, make sure to choose a keypad that comes with installation instructions or that can be installed by a professional. Don't forget AAA Garage Door inc Is your local garage door, and garage door opener Authorized Dealer for most top manufactures LiftMaster, Raynor & Genie.
Additional Features: The garage door keypad should provide convenience. Backlit buttons, Weather-Resistant Cover, number of doors it can operate, and supported smartphone interface. these are additional features your should search for to complete your list of needs with your garage door keypad.
Price: Many keypads are relatively affordable, but make sure to compare prices before making a purchase. Some keypads may have additional features that may be worth the extra cost, while others may be more cost-effective with the same feature.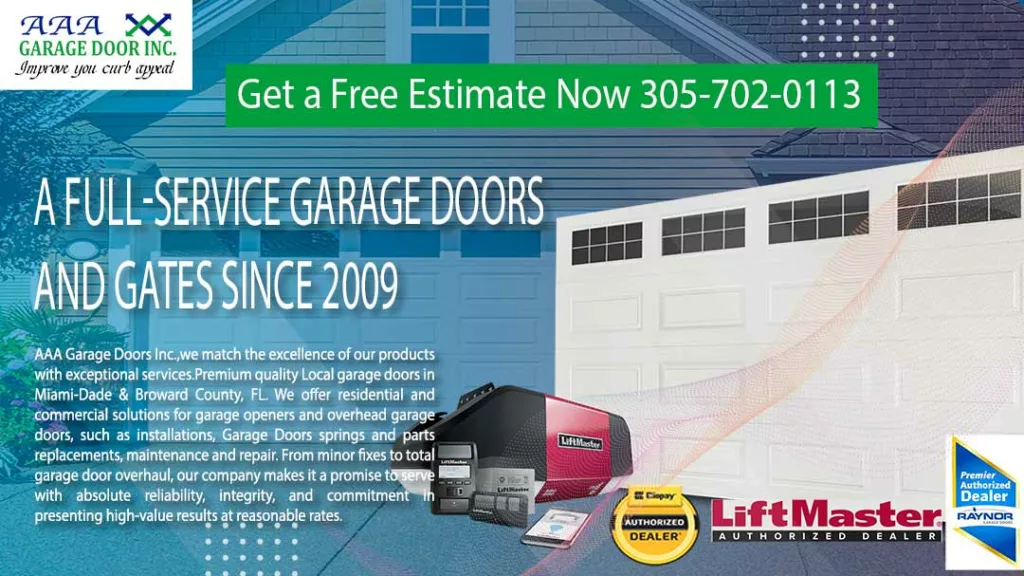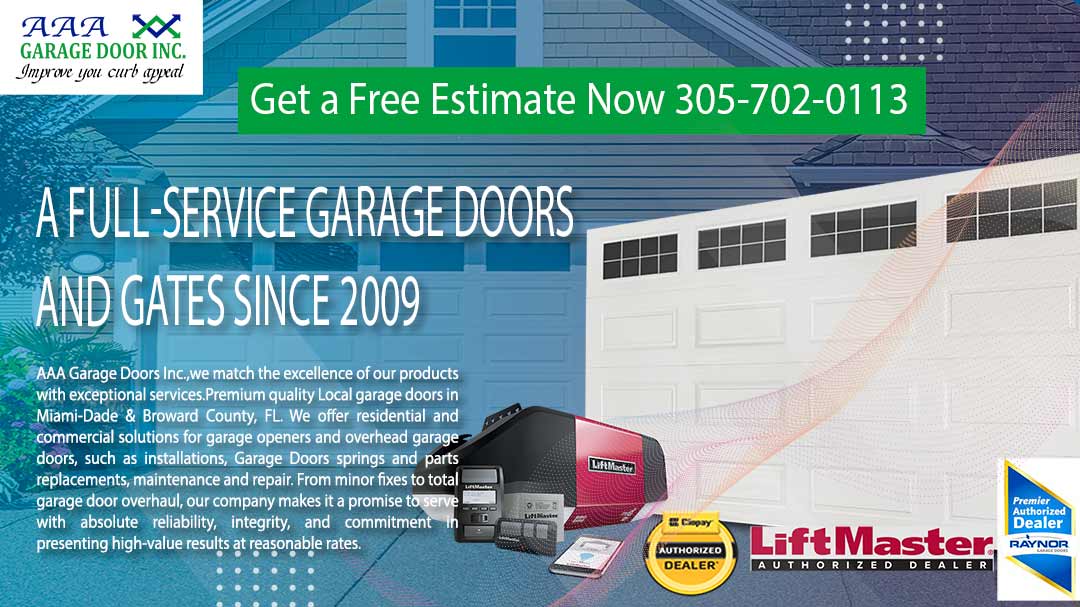 The Top 5 Best Garage Door Keypads Replacement For Home Security
Now that you know the benefits of a garage keypad and how to choose the right one, let's take a look at the top 5 best garage door keypads for home security.
1- Genie GUK-R Keypad

Maybe it's time for keypad replacement after a hard time fixing your keypad that isn't working anymore so Genie Universal Garage Door Opener Keypad is the best replacement as a keyless entry wireless keypad system and one of the easiest keypads to install. GUK-R Keypad is else a Universal keypad that would be a good pick if you choose it as a garage door keypad replacement.
In addition, Genie GUK-R Keypad is having all the important security features like Security+, and Temporary PINs and can operate up to 3 garage doors at once.
Features
Wireless Or wired: Wireless
Universal: Yes, The Genie universal garage door opener wireless keypad is compatible with all major garage door opener brands.
Back-Lit Buttons: Yes, Genie GUK-R Has back-lit buttons that make entering your PIN quick and easy.
Temporary PIN: Yes, the ability to set a temporary PIN for your family, friends or service workers that can easily be removed.
Rolling Code Support: Yes, Compatible with rolling code and fixed code dip switch products manufactured since 1993 with working safety sensors.
How many doors operate: Genie GUK-R Keypad operates up to 3 garage door openers.
PIN Access: Enter your garage without needing to carry a key or remote with the Genie Universal wireless garage door opener keypad.
Genie Universal Wireless Keypad Programming Instructions
2- LiftMaster 878MAX Security+ Garage Door Keypad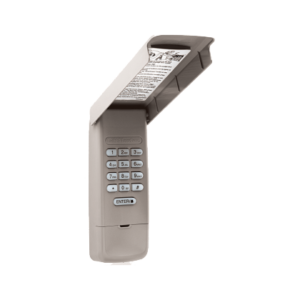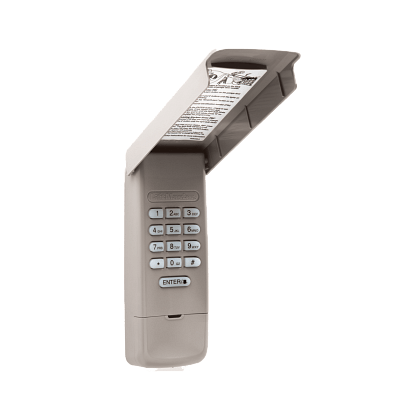 4.8 out of 5 stars +1,862 Amazon Ratings
878Max is Universal Keypad & supported with Security+ Feature Confidently know that every click sends a secure code to your garage door opener. Works with all LiftMaster garage or door openers from 1993 to the present that has safety sensors. This keyless entry system also features a temporary password option to grant visitors or delivery and service personnel access without giving out your code. However, this feature only works on garage door openers with a built-in radio receiver and will not work with external receivers. Installing the keypad is simple and takes only minutes, and no extra wiring is necessary due to its wireless design. 878Max keypad is known for its ease of installation and programming because of its clear instruction manual.
Features
Security Features: Security+, Temporary PIN, 1-Touch Close
Wireless Or wired: Wireless
Universal: Yes
Learn Button Color Compatibility (Learn Button Color ): Green, Orange/Red, Purple, Yellow Circle
LiftMaster 878MAX Programming Instructions

3- myQ Chamberlain Smart Garage Control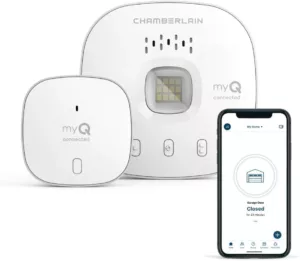 4.4 out of 5 stars +86,863 ratings
Smart Garage Control is the most convenient replacement for your garage door keypad. MyQ Smart functions are what make these smart garage control keypads important for security and accessibility. Chamberlain Smart Garage Control has all the recommended security features in addition, to the ability to securely monitor and control all garage door openers manufactured after 1993 that use photoelectric sensors that do not shut off. You can receive alerts as emails or pop-up notifications on your smartphone device to let you know of any movement of your garage door. Else Works perfectly with Amazon Key, Home Kit & Google& iPhone assistance.
Features
Smart Features: Compatible with all Smartphone Assistant voices, Key by amazon, Android & IOS Homekit, Monitor & Control garage door, Receive Alerts & Bluetooth Low Energy integration.
How many doors to operate: Can Operate 2 Doors
Other Features
Scheduling: it allows you to securely close your garage door at your designated times
Sharing Access: You can share access with the smart myQ Guest feature for your trusted guests.
Compatible Accessories
MYQ-SGC1WLM Smart Garage Camera
825LM Remote Light Control
827LM myQ Remote LED Light
823LM Remote Light Switch
Openers Compatibility
Works with all major brands of garage door openers made after 1993 with safety sensors:
– LiftMaster, Chamberlain, Craftsman, and Raynor: 310, 315, 390, 433.30, 433.92, 434.54 MHz.
– Linear: MegaCode 318 MHz.
– Genie: Intellicode 315, 390 MHz.
– Overhead Door: CodeDodger 315, 390 MHz.
– Wayne Dalton: KeeLoq 372.5 MHz.
– Stanley: SecureCode 310 MHz.
– Xtreme Garage 303 MHz.
– Sommer: KeeLoq 310 MHz.
4- OKP-BX Overhead door garage door Wireless keypad

4.6 out of 5 stars +6,000 Amazon Ratings
Overhead door garage door keypad this keypad is wireless as the name says it's good for all weather conditions, it has a flip cover from strong plastic which can even protect against strong UV radiation. Keypad Buttons are easy to read, and the device has led backlit buttons which ensures greater visibility. product requires 2 AAA batteries, There is an alert showing that the battery is running out and the time to change the keypad stays programmed even during a battery change. The product weighs 8 ounces and the dimensions are 7 into 1 into 3 inches
Features
Security features: Works with CodeDodger technology CodeDoger (Rolling code), auto-seek dual frequency (315/390 MHz)
How many doors it can operate: 3
Backlit buttons: Yes
Weather-Resistant Cover: Yes
Universal Keypad: Yes
OKP-BX Overhead door garage door Wireless keypad Programming Instructions
5- Marantec Wireless Keyless Entry System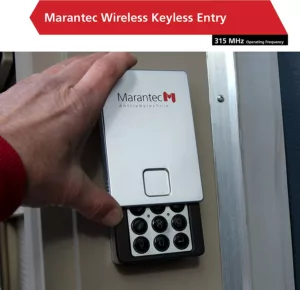 4.7 out of 5 stars +22,000 Amazon ratings
Marantec Wireless Keyless Entry System is one of the best keyless keypads mainly because of its ability to operate up to 4 garage doors, in addition to all the essential security features. It's easy to install simply by mounting it to your metal surface or wall without any wires. It comes with a spacer kit for mounting onto metal surfaces, mounting screws, 2 AAA batteries, and programming instructions for convenient access outside of the garage. Lastly, it has high durability because of its strong plastic cover which makes it a weather-resist keypad and backlit buttons for more clear visualization.
Features
Wireless keyless entry system
Keypad controls up to 4 separate garage door operators
315 MHz operating frequency with multi-bit code technology
One-button-to-close: Yes With a single button
Temporary PIN: Yes
Energy saving mode: Yes
Weather resistant
Marantec Wireless Keyless Entry System Programming Instructions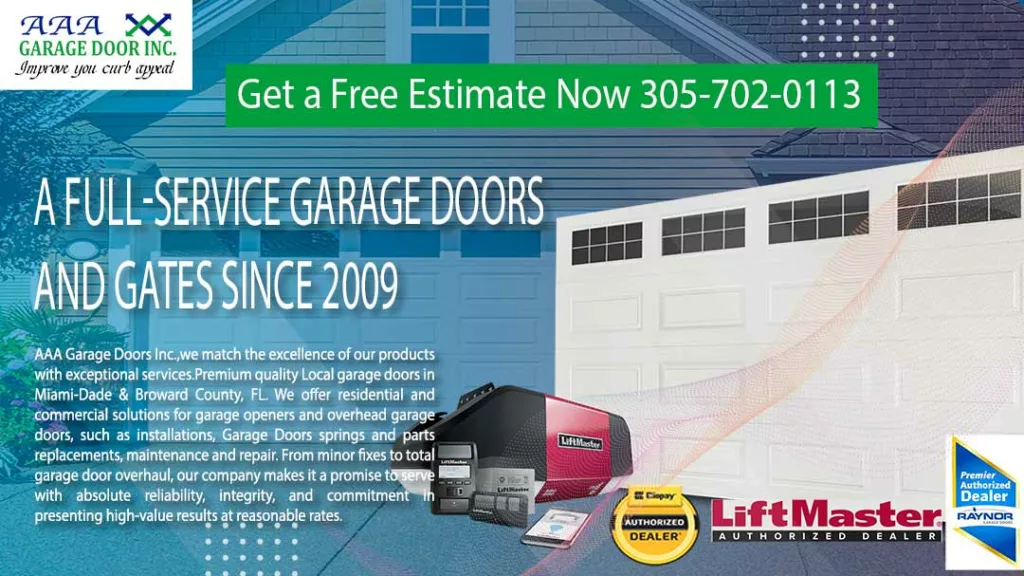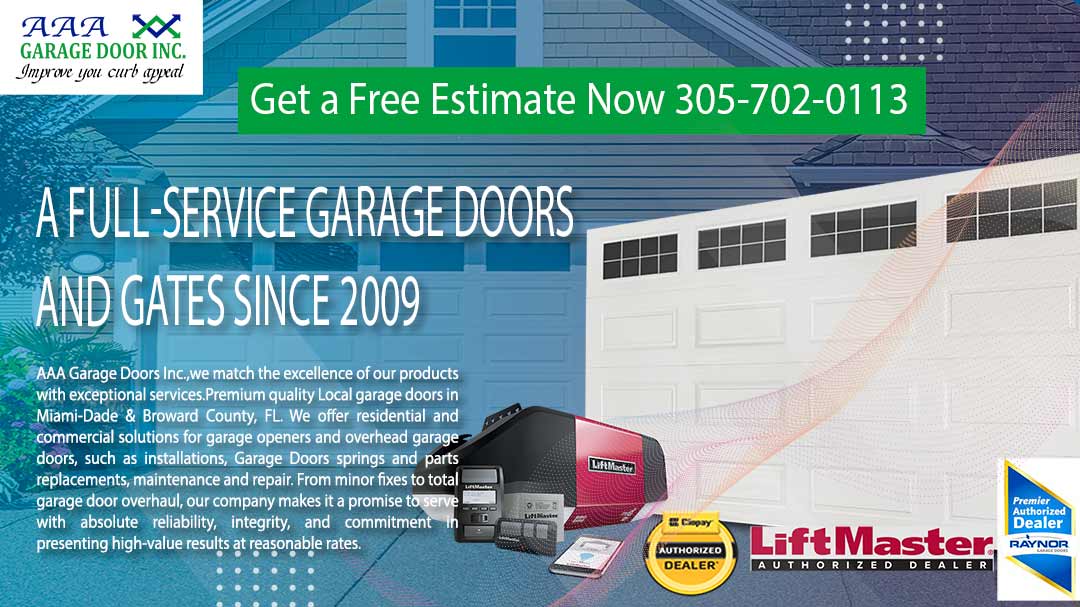 We are sorry that this post was not useful for you!
Let us improve this post!
Tell us how we can improve this post?