Choosing a new garage door is indeed a crucial decision with far-reaching implications for your home. Here's an in-depth exploration of how this choice affects both the aesthetics and functionality of your residence:
1- Seek Professional Guidance
Alright, believe us out of 3000+ new garage doors we installed 95% of our clients were having trouble in choosing a new garage door they needed. because of the variety of garage door models, styles, and options which is honestly confusing for average homeowners. so we encourage you to ask for the help of your local garage door company because, at the end of the day, that is what they are here for. In addition, most of the professional garage door companies nowadays give free estimates and some companies like us can visit their physical location to see a showroom of all the garage doors that could be available which is cool to get help and also for free. if you are confused about which company to choose you can read this article to help you ask some core questions for the garage door company to know if they are qualified enough to earn your trust.
2- Opt for the Right Opener
As experts, we always say that you need to leave the problematic parts like springs, openers, and garage door cables to us and why is that it's because could be dangerous if you are not familiar with how these parts work together to make your garage door system work but our philosophy this time is changing which means the knowledge of these parts is important to determine the dangers. so choosing a garage door opener that suits your needs is important too. we are of course not talking ONLY about the cool convenience & technology features but also about mechanical features.
Professional Note: Liftmaster is the leading garage door openers manufacturer and boasts a 50% market share. So choosing a Liftmaster garage door opener is a wise choice.
Opener Mechanical Features
Horsepower
A garage door professional is responsible for taking the correct measurements and letting you know the right opener horsepower. because the suitable opener depends mainly on the size of the width, height, and weight of your garage door.
Belt drive chain drive or wall mount
Belt drive: Quiet Operations, smooth movement and durability
Chain drive: Reliability, and cost-effective solution
Wall Mount (Jackshaaft): Space-saving and quiet operation
AC or DC opener
DC Openers are mostly used for residential garage doors and AC Motors commonly suits commercial doors and gates. Know the difference between AC vs DC Opener.
Maintence requiements
Whether affordability durability, luxury convenience, or something between both is your need in the new opener.
Read this article we talked in depth about buying a new garage door opener.
3- Evaluate Different Garage Door Materials
Garage doors come in various materials, each with its own set of advantages and disadvantages. Common options include steel, wood, aluminum, and fiberglass.
Consider factors like
Durability
Material that suits your area of living
Maintenance requirements
How well the material complements your home's style
4- Prioritize Insulation
Insulation can be the most important factor to consider in your new garage door. Why??
simply because insulation depends on a lot of needs that most homeowners including you could be searching for like If your garage is attached to your home, used as a craft/hobby workshop, office, home gym, home cinema, or even a games room. All these ideas require a high R-value for better insulation in your garage door. except if you want your neighbors to hear all the noises you will have in your garage door or vice versa. Intrested in knowing
which best insulated garage doors
?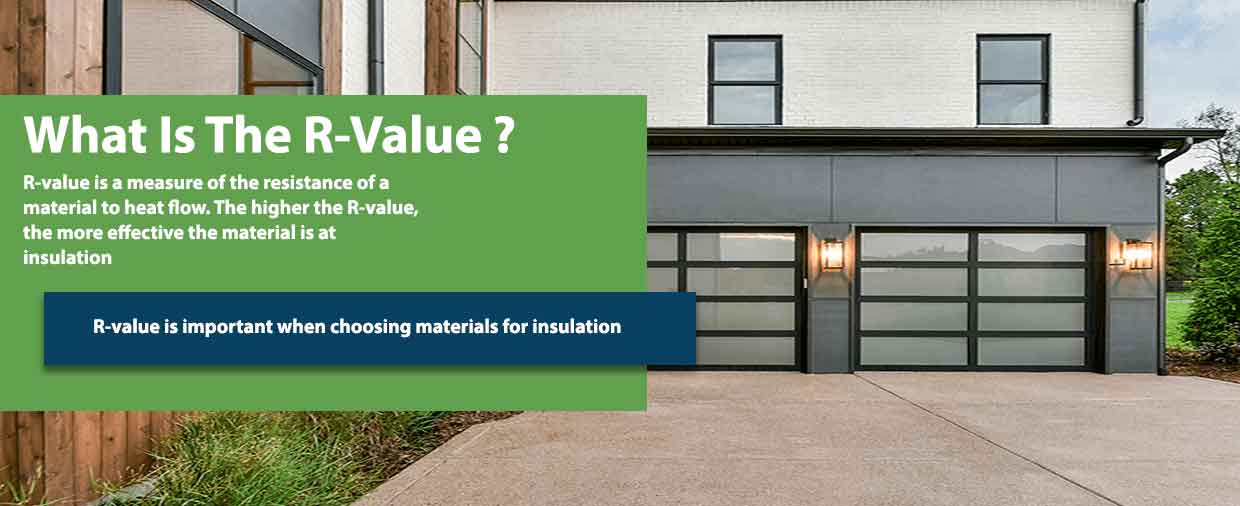 Professional Note: But does insulation is only a soundproof solution?

No garage door insulation is also required to make your garage door hurricane-ready for places like Miami, FL. You can Check out all of our

Hurricane Impact Garage Doors

and learn more about the requirements for hurricane garage doors in Florida.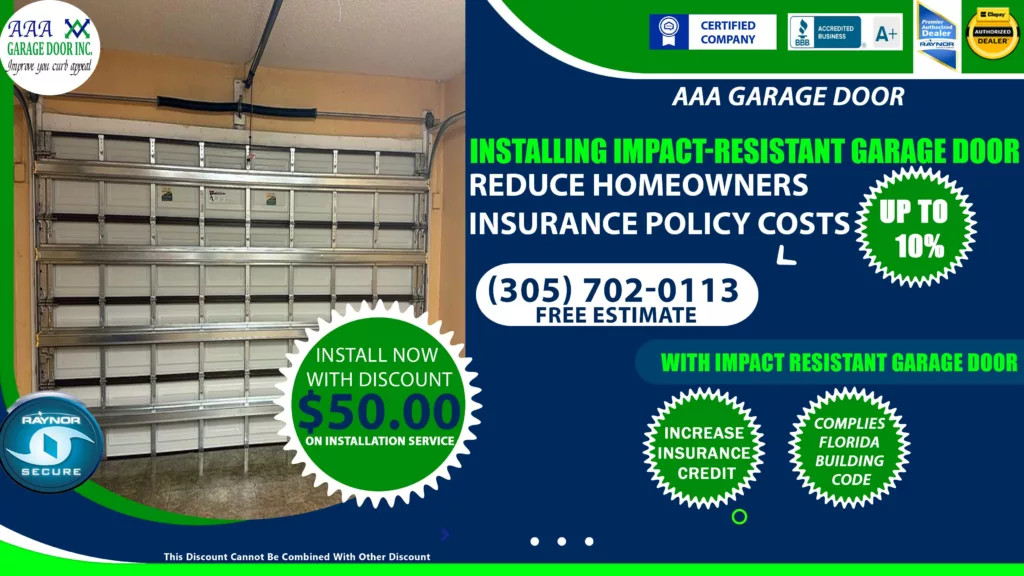 Are you living in Miami, FL and are interested in upgrading your garage door to a hurricane-impact garage door? Give us a call at 305-702-0113 for an Installation Fees Discount & FREE Estimate and we will be glad to help you and let you know more about the insulation options.
5- Select the perfect color and finish
Garage doors should last for many years. So, if you choose the perfect one from the very beginning, your facade will always be the focal point in your neighborhood and will not let you down even after so many years. That's because you choose the right finish to match your home's esthetics from the start. Garage doors these days have a wide range of finishes to suit any homeowner's vision.
Professional Note: You have to consider durability in choosing your garage door finish. Think about your forecast which is more humid, snowy, or rainy weather. Your local garage door services company's responsibility is to advise you with the proper garage door finish that suits your home aesthetics and area of living.
Clopay Garage Doors Finishes
Clopay has
Color Blast®

program for solid colors that allows you to complement your home or building's current color scheme by choosing from an array of Sherwin-Williams® color options. The two-part polyurethane-based paint used in the Color Blast paint system is specially formulated for excellent adhesion and stability on steel, aluminum, vinyl, and plastics. This provides a high-quality, durable, and professional finish for your door.
Another option is Faux Wood-Like finishes
Faux wood garage doors are designed to mimic the appearance of real wood but are constructed using alternative materials such as fiberglass, aluminum, or steel. These doors are then adorned with overlays made from wood composite or faux wood to replicate the look, and in some cases, the texture, of authentic wood. The best examples of Clopay faux wood garage doors are
CoachMan Collection
,
Modern Collection
, and
Classic Collection
.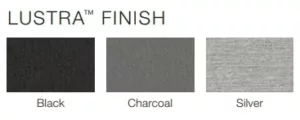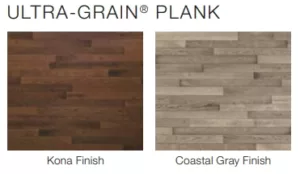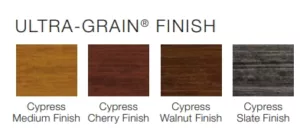 Check out all of our garage door collections to learn more about the different color options each garage door offers.
6- Garage Door Complement Your Architectural Harmony
A carefully selected garage door can complement your home's architectural style. Whether your house is traditional, modern, colonial, or contemporary, there's a garage door design that can harmonize with the existing aesthetic, enhancing the overall visual harmony.
Our Previous Customer Examples
We are sorry that this post was not useful for you!
Let us improve this post!
Tell us how we can improve this post?