Most of the garage doors get rusted really fast and this back to many reasons, for example, the Air humidity and long time of abandonment. but there's an effective method to clean rust off the garage door
Cleaning steel and aluminum Garage Doors
Things You Will Need
grease-fighting dish-washing liquid
White vinegar
Lint-free cloth
Steel wool pad
Palm sander
Zinc chromate primer
Paintbrush
Rust-resistant paint
U Might Also Like : Problems With Garage Doors And How To Fix It

1- Close the electricity from your opener first
then start cleaning the panel of the garage door with water and liquid dish soap formulated especially for grease to remove oil and dirt from the door.


2- Dip an old cloth in white vinegar
and wipe a steel wool pad over the rusted areas. Repeat until the surface of your garage door become bright again. Please Note to don't use any cider or spiced vinegar. I else Recommend using thick liquid toilet cleaner it works with me really well.

You May Like To Read: Tips To Maintenance Of Your Garage Door
3- Use the Palm Sander:
Some garage doors have a really thick amount of rust so it needs more effort with some heavy tools like a Palm sander could really help u with the process but it needs some focus and care while you use it. A palm sander is usually used for painting purposes but could also help you clean rust from your garage door
4- Apply a Zinc Chromate primary corrosion inhibitor:
to avoid further rusting. zinc chromate primer is a chemical compound that works as an anti-corrosive and anti-rust primer also used in spray paints, and pigments in varnishes so your garage door will definitely need it.
5-Paint Your garage door with Rust-Resistant Paint
The paint layer has been peeled in some areas or maybe your whole garage door. So this time you need to take care about a point to prevent rust from forming again, Rust-resistant paint is the best way to prevent it paint your garage door with Rust-resistant paint and let it dry then lastly check your garage door if there are any other spots that need to get cleaned it's important from time to time to check it because places like Miami gets really hot and humid weather and that makes a higher chance for rust off. If you don't know how don't worry we did a blog post on How to paint your garage door with simple steps.
If u experience problems with your garage door because of rust I really recommend just calling expertise to check it out if it needs some repair services. Don't forget you can call us for some consultation or even do the job for you (305) 702-0113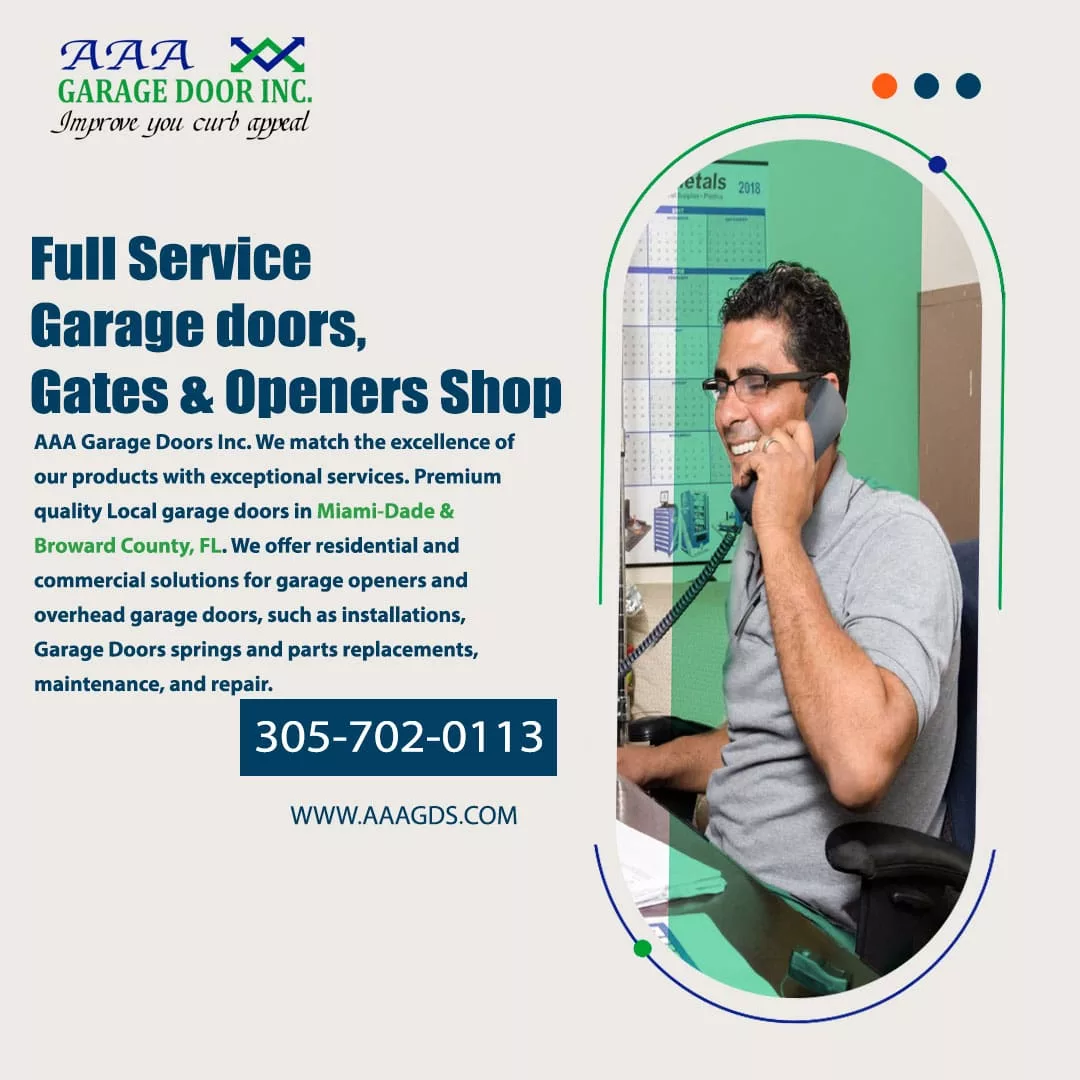 We are sorry that this post was not useful for you!
Let us improve this post!
Tell us how we can improve this post?