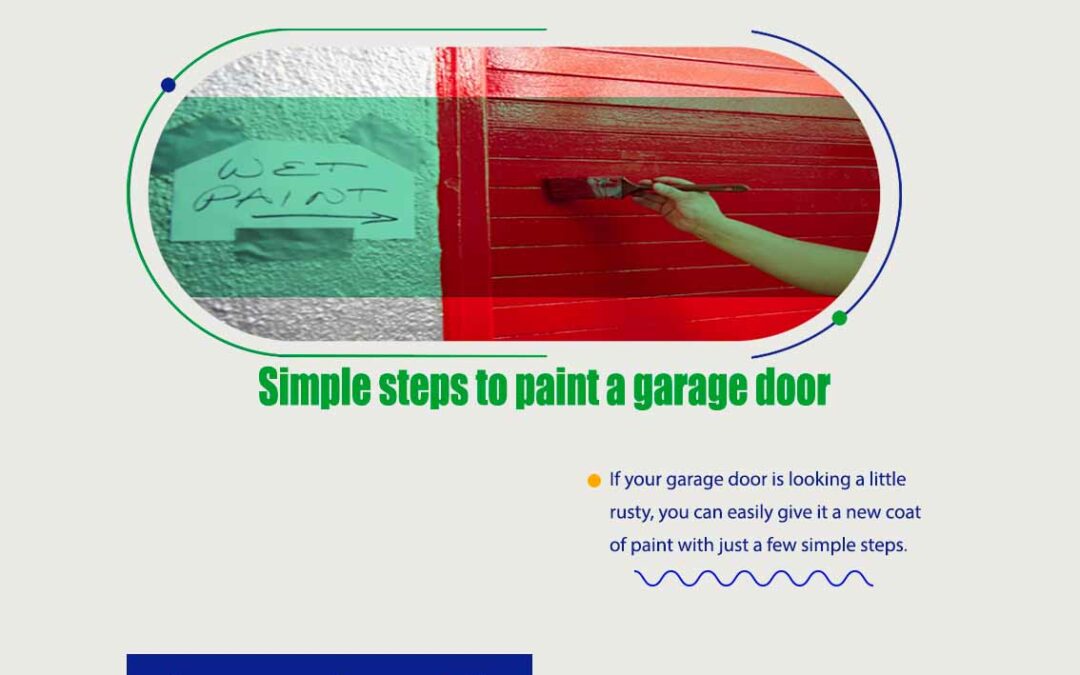 If your garage door is starting to look a little rusty, you can easily give it a fresh coat of paint with just a few simple steps.
Tools Needed
Exterior paint 1gal
Enamel paint for wooden garage door 1gal
Small Roller & Brush
House Wash
Mild detergent for metal doors
Beach towels
Wire brush
Sandpaper for metal door
Paper Drywall Tape
Clear Silicone Sealant
Caulk for rainy places or wet
Putty for small holes and scratches
Choose the right timing
You may not think about it but when you're doing any kind of exterior painting like the garage door we're gonna paint today weather does play into its temperature, humidity, and the rain you really want to pay attention to what the forecast is and direct sunlight is also problematic with a garage door especially if you're gonna be painting it during the heat of the day and the Sun is bearing down on it you may not get the best results so timing is everything.
Clean Your garage door of dirt
we don't want to paint over dirt so you have to wash your door with any normal kind of house wash that use to clean mold and mildew. if your garage door is metal and has some not clean and smooth texture then use the scrub brush with some mild detergent that will really help to make your paint stay longer without getting cracks. I recommend you wash your door for the day and start painting the next day Especially if you have a wooden garage door, but if you only have this day then just wipe your door with beach towels until you dry it all off completely.
Remove Any Loose paint or rust
Once you finish cleaning, time to remove any loose paint or rust. If you have rust spots on the door you want to handle those first.
If you want to scrub them down, using a wire brush and a little sandpaper here's a topic we had about how to clean rust off your garage door.
Fixing any holes or cracks
If there are any holes or cracks in the door, now is the time to fill them in with putty or caulk.
Caulk is usually used as a waterproof because there are some caulk products that contain silicone, so if you are in places that are usually wet try to fill them with caulk but if it's just small holes and scratches use putty to match. Use sandpaper until it has a smooth surface. Wooden garage door use sandpaper with rough-grit sandpaper between 40 and 60 grit then continue sanding with medium-grit sandpaper between 80 and 120 grit. Finish your sanding with fine-grit sandpaper between 150 and 180 grit.
Wash Your Garage door again
After fixing any holes and cracks leave your door for no less than 2 hours to make sure that the putty or caulk is completely dry. Clean the surrounding area is recommended by using a vacuum after sanding to remove dust from the floor. Now wash your garage door again and wipe until it is totally clean and there are no particles or flaking. Use beach towels and try to smooth the surface of your door as possible as you can to make everything clean and doesn't have any particles. This will make the final result of the painting more satisfying.
Prepare your garage door to paint
Tape all your garage door edges with paper tape and don't forget to put some paper under your garage door to prevent spilling some paint drops on the floor.
Time to paint your garage door
( Before you start painting don't forget your protective gloves )
Once the door is prepared, it's time to start painting with any type of exterior paint. Use a paintbrush or roller to apply a primer to the door, followed by a coat or two of paint in the color of your choice. the best way to start painting your garage door is by starting from the top panel then lifting the door up and doing each panel all the way down that's will make your door dry in the opening position which will help in not getting any drips. A wooden garage door is different than a metal garage door in the type of painting you will use. The best choice to paint your wooden garage door is Enamel paint which has excellent durability and can adhere to any wooden surface for quite a long time. The way you will paint your wooden garage door is simple use a paintbrush and paint the panels first using vertical strokes. Next, paint the rest of the garage door using horizontal strokes. Finally, finish by painting the left and right sides of the garage door with vertical strokes. Remember one or two coats depending on the colors you choose but I always recommend putting two coats.
Sealant to protect your garage door
The final step is after your finish painting and make sure it's completely dry start to Seal your garage door by applying one or two coats of clear sealant that will protect it from future weathering and rusting.
Let the paint dry completely for about 3 to 4 hours before opening the door.