The garage door is an essential component of any home. If it malfunctions or breaks down, it may put a significant dent in the family budget. As a result, you must do all possible to preserve your garage door in good operating order. Here are Tips for Maintenance your Garage Door and how to keep your garage door functioning without problems, especially in harsh working conditions.

The life of such an essential component as the garage door is duly extended simply by following a basic maintenance plan, which allows the garage door opener and all of its components to perform very well and for much longer.
(Quick Tip)
Did you know that your garage door system should be maintained and tested at least once yearly to ensure that the garage door opener, springs, cables, rollers, and pulleys are in good operating status and are protected.
Basic Garage Door Maintenance Recommendations
Garage door maintenance is a simple and affordable technique to avoid wear and tear since it is essential to lubricate and balance the door once a month. Certain procedures should be taken to maintain the garage door system looking like new. The garage door's rollers, bearings, and chains must be tested for balance and lubricated. Inspect and clean the springs, and tracks and adjust the sensitivity of the garage door opener as well. Many hire a professional for this maintenance.
Call Us For Consultation (305) 702-0113
1- Check your garage door balance

To ensure your garage door is balanced correctly, close it and pull the handle to do the manual action. Then, lift the door 3 or 4 feet off the ground; if it remains open, the door is balanced. However, if it shuts, it is important to have the assistance of an expert to guarantee its equilibrium.
2- Apply lubricant to rollers, bearings, and chains:
Maintain the garage door's moving parts regularly using silicone lubricants or specific light oils for metal parts, with a drop on the motor of each roller as it rotates lubricating the bearings. They also lubricate the hinges and springs to keep them from jamming. Lubrication points are located where the motor and door revolve. Never remove an engine to oil its inside; they are greased from the inside to prevent dirt from entering. We recommend that you call a technician whenever you need to disassemble the engine for any reason.
3- Maintenance Springs: We strongly advised that garage owners have qualified specialists to repair or replace the springs, since they may be under great stress and cause significant damage if not handled carefully. We supply a professional to conduct the task for you in Miami and Fort Lauderdale at the most affordable pricing in the state. Call us at (305) 702-0113 for a consultation. Visually examine and clean the springs and tracks, as well as the garage door tracks and hardware, since this is a dependable approach to avoid wear and tear and spot issues early, particularly in the springs, whose endurance cannot be expected. When the springs fail, they unplug the opener and manually open the door.
4- Check the Roller: The roller is a metal or plastic cylinder that moves up and down to open and close your door. It is located at the bottom of the door, right next to the garage floor. If you notice any cracks or dents in it, it may need to be replaced.
5- Adjust the Sensitivity of Door Opener: The sensitivity of your door opener refers to how far away from the sensor your car needs to be before your garage door opens automatically. You can adjust this setting by following these steps:
Turn off the power first.
Press and hold both buttons on top of the remote for 3 seconds -Then release both buttons at once.
6- Check your garage door remote control batteries: your garage door remote batteries usually stay for more than one month but it's okay to else check on them. If you have noticed that your remote doesn't work as well as it used to, try changing its batteries with new ones and see if that fixes the problem.

7- Check for any signs of wear on weather seals around doors and windows to prevent water from seeping into your home through these spots.
You May Like : Problems With Garage Doors And How To Fix It
Additional tips for maintaining your garage door before the Hurricane and environmental challenges.
1- As we discussed how essential lubrication is for your garage door. Another key feature in inspecting your garage door yearly is that your garage door gears lubrication may lose its functions after extremely low temperatures or in very hot temperatures. As a result, if you hear any unexpected sounds while your garage door shuts or opens, we recommend physically inspecting the garage door lubricant and replacing it if necessary. Call a professional to properly lubricate your garage door.
2- It is critical to prepare your garage door for a hurricane. Based on our review of customer problems, we discovered that the most common problem is either broken glass. if the garage door has decorative glass windows or a broken garage door panel due to not covering the garage door with door braces. So the very first thing you must do is
Garage Door Braces should be used to support your garage door.
Shutters should be used to cover any glass decorative windows.
Hopefully, you have found this blog on garage door maintenance to be both interesting and helpful. It is important to have a garage door that is properly maintained so that it will function properly through the years. If you have any questions or concerns about the garage door maintenance process or the products that we have discussed here, please don't hesitate to contact us at (305) 702-0113. Thank you for reading, we are always excited when one of our posts can provide useful information on a topic like this.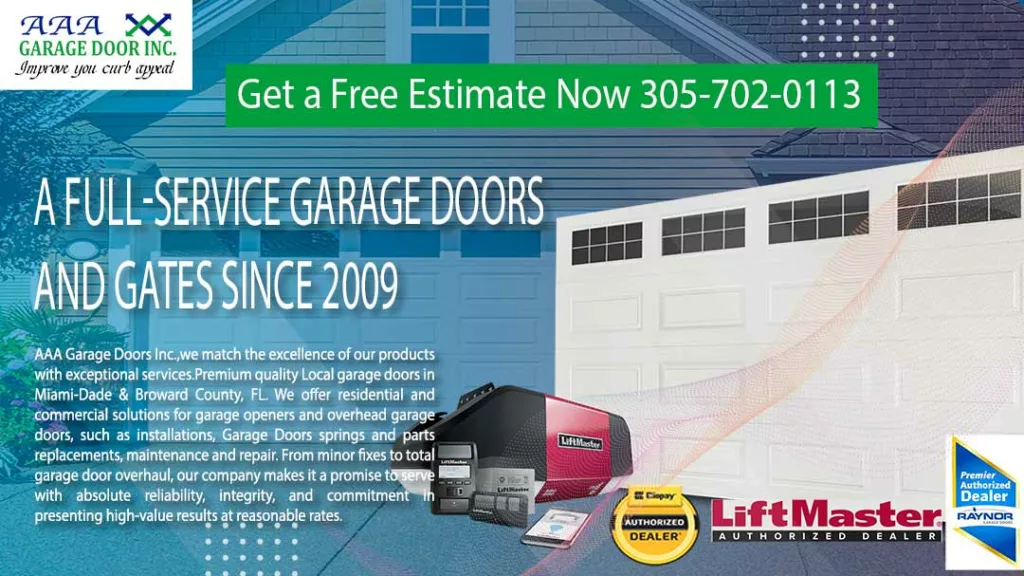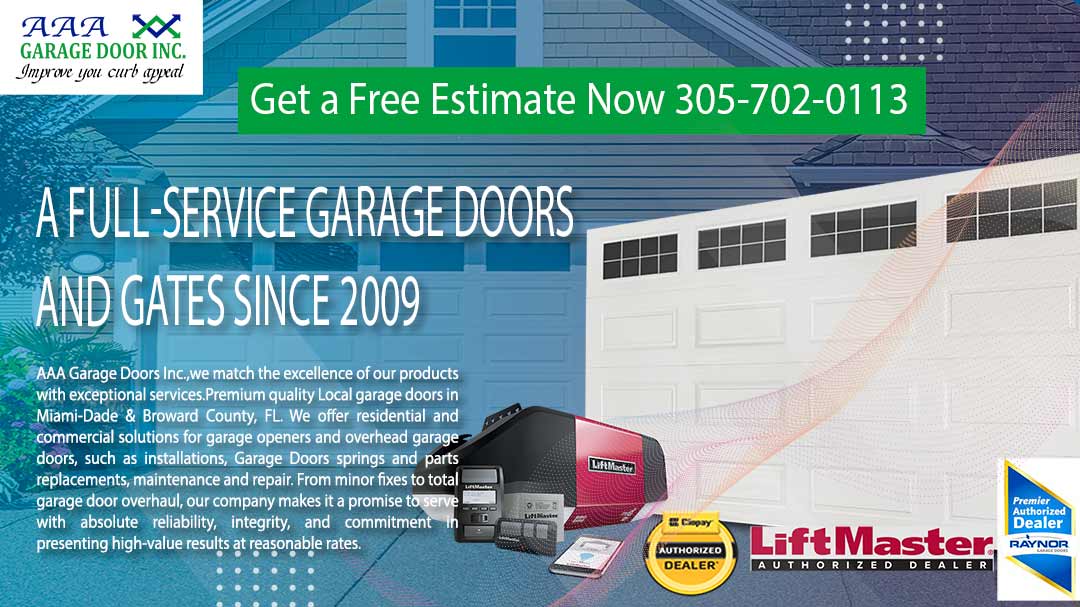 We are sorry that this post was not useful for you!
Let us improve this post!
Tell us how we can improve this post?