Florida has been visited by some of the most destructive and devastating hurricanes on record in the United States causing well over $450 billion in damage since the early 20th century. The Congressional budget office tell that damage from hurricane Winds and storms costs a total of $54 billion to $34 billion of losses to households and 9 billion to commercial businesses which means if you have just moved to Florida and because of that high potential for damage you have to prepare your home from hurricanes. Tropical storms and hurricanes are facts of life in the state. in this blog, we will discuss from our experience as a garage door company how to take the necessary check-up & measures to prepare & secure your garage door from a hurricane.
How to Prepare your garage door from a hurricane
1. Inspect your garage door and make sure that it is in good working condition.
If there are any cracks or damage, make sure to repair them before the hurricane hits.
2. Make sure that your garage door is properly balanced.
This will help to ensure that it doesn't get blown away by the wind.
3. If you have a garage door opener, make sure that it is properly secured.
You don't want it to come flying off during the storm.
4. If possible, disconnect your garage door opener from the power source.
This will help to prevent it from being damaged by the hurricane.
5. Secure any loose items in your garage.
This includes putting away any lawn furniture or other things that could be blown around.
6. If you have a car in your garage, make sure to secure it.
Park it as far from the door as possible and put something heavy in front of the tires to keep it from being blown away.
7. If your garage has windows, cover them with plywood or hurricane shutters.
This will help to protect them from the wind and flying debris.
8. Place a piece of plywood over the bottom of your garage door.
This will help to prevent water from coming in and damaging your door.
9. place some sandbags.
it is a good idea to place some sandbags around the perimeter of the garage to help protect it from water damage. Sandbags are relatively inexpensive and can be filled with sand or soil to create a barrier that will help keep water out. Be sure to place the sandbags high enough so that they will not be inundated by the water level in the event of a flood.
10. perform a Maintenance
It is important to perform regular maintenance on your garage door to keep it functioning properly. This includes lubricating the door and tracks, checking the springs and cables for wear, and making sure the opener is working correctly. By doing this, you can prolong the life of your door and avoid any weather-related surprises.
Secure your garage door from a hurricane
There are a few things that you can do to secure your garage door against a hurricane.
1- Garage Door Braces
You can reinforce the door with additional bracing, This will help to keep the door from being blown off of its tracks. Garage Door Braces are effective for wind protection for garage doors in the event of a major hurricane. They are also a highly affordable solution than purchasing a new hurricane-rated garage door.
2- Hurricane Shutters
you can put up hurricane shutters they are a fixed solution that will protect your garage door from flying debris damage especially if you have a carriage garage door type but it's not effective in hurricanes of Category 2 Or more which means it has wind speeds of 96 to 110 miles per hour. Fabric Panels is one of the best hurricane shutters on the market.
3- Hurricane-Resistant Garage Door
Finally, Impact garage doors are the most effective way against hurricanes. You can install a hurricane-resistant garage door, which will help to keep the door from being forced open by high winds because of its extra layers of aluminum, insulation, and wood panels to make them durable and wind-resist in addition of these layers hurricane rated garage doors have heavier-gauge track & reinforcement struts.
There are a number of hurricane-resistant garage door models available on the market today. These doors are designed to withstand the high winds and blowing debris associated with hurricanes and other severe weather events, some models can endure winds up to 200 miles per hour. Hurricane-resistant garage doors typically feature reinforced construction and heavy-duty hardware, and many are also equipped with wind-resistant panels or shutters.
When selecting a hurricane-resistant garage door for your home, it is important to consider the specific wind and wind-borne debris requirements for your region.
We Can Help you in choosing & Installing your Impact garage door as your Trusted & Authorized garage door company in Miami-Dade and Broward counties with experience of 12 years in the field of garage doors. We Are Authorized By the world's leading garage doors & openers Manufacturers.


Best Hurricane-Rated Garage Doors Collections In Florida
– CANYON RIDGE COLLECTION ULTRA-GRAIN SERIES
Taking these steps will help to ensure that your garage door is able to withstand the high winds and flying debris that can occur during a hurricane. This will help to keep your home and possessions safe, and will also help to keep your family safe.
AAA Garage door will help you prepare for the hurricane season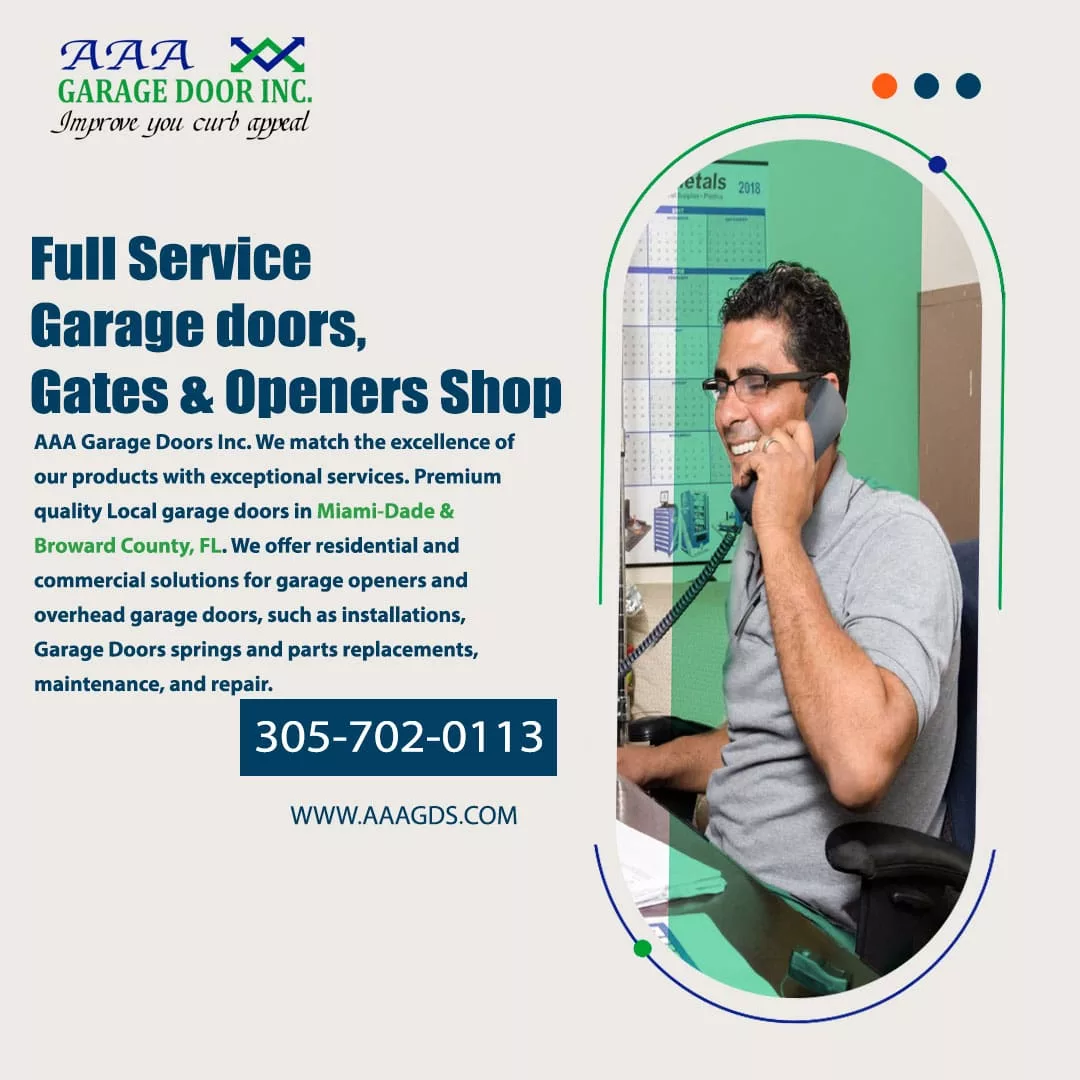 We are sorry that this post was not useful for you!
Let us improve this post!
Tell us how we can improve this post?