Average Lifespan of a Garage Door
The average lifespan of a garage door is about 10 to 20 years. However, this varies depending on the type of garage door, the frequency of use, and the environment in which it is kept. For example, a wooden garage door will typically last longer than one made of steel. If a garage door is used multiple times daily, it will also tend to wear out more quickly. And if a garage door is kept in a humid or salty environment, it will also degrade more quickly.
Average Lifespan of a Garage Door Opener
As Homeowners worry about their garage door lifespan they else worry about garage door opener lifespan so generally speaking, they remain operational for about 10 to 15 years, which of course upon the regularity of maintenance and care.
Ways to Increase Your Garage Door's & Opener Life Expectancy
There are several ways you can increase the life expectancy of your garage door & Your garage door opener.
You have to let the door be serviced by a professional with maintenance service. This will help to ensure that all of the components are in good working order and that the door is balanced correctly.
you can make sure to regularly lubricate the door and its components. This will help to prevent rust and other wear and tear.
you can regularly check the door for any signs of damage or wear and tear, and have any repairs made as soon as possible.
1- Regularly Lubricate Your Garage Door Parts
Lubrication is really important for any kind of mechanical component and It's important to regularly lubricate your garage door parts, as this will keep them functioning properly and extend their lifespan. At least twice per year lubricate all moving parts of the door: Use a Pro Lube or a synthetic lubricant on all moving parts. Apply the lubricant evenly and avoid getting any on the garage floor, as this can create a slip hazard. If your garage door is making noise, this is a good indicator that it needs to be lubricated. learn more about how to lubricate your garage door.
Garage Door Parts That Usually Need to be lubricated
Garage Door Hinges & Rollers
Garage Door Bearing Plates & Springs.
Garage Door top rail and arm bar.
Garage Door lock
Signs of damage or wear and tear
There are several garage door signs of damage or wear and tear. One is a loud, as we said in the previous point screeching sound when the door is opened or closed is one of the main signs. Another sign is if the door doesn't close all the way, or if it seems to be off track. Also, if the door is difficult to open, this could be a sign that the springs are damaged or at the best, this just is a sign that the tracks are dirty or bent and need to be cleaned.
2- Protect your garage door from the outside environment
Believe me, It is so important to protect your garage door from the outside environment in order to keep it looking its best and functioning properly. The garage door manufactures even Major garage door factories such as Clopay manufacture they build garage doors with high specifications to withstand the conditions of high and low temperatures, else advise homeowners in the care and maintenance guide manual that ( Doors must be cleaned and waxed at least twice a year, or four or more times a year for harsh environments (such as
coastal regions, areas with high road salt, etc.). If salt or other corrosive materials build up on the door and are visible, the door must be cleaned to avoid rust or other issues. )
Here are some tips on how to do so
Inspect your garage door regularly to ensure that there is no damage that could allow moisture or pests to enter.
If you live in an area with high humidity, consider using a dehumidifier in your garage to prevent the door from warping or rusting.
In the winter, make sure that your garage door is clear of snow and ice to prevent it from freezing shut.
In the summer, keep the door closed to keep out heat and humidity.
If you have a metal garage door, apply a coat of Rust-Oleum paint to help protect it from the elements.
If you have a wooden garage door, regularly apply a coat of sealant to help protect it from moisture and pests.
Keep your garage door opener in good working condition to prevent the door from getting stuck.
If you are going to be away from home for an extended period of time, disconnect the garage door opener so that it cannot be used to break into your home.
If you find that your garage door paint has started to peel off and has an unnatural appearance, then this means that you should start preparing a plan to paint it.
By following these tips, you can help to protect your garage door from the outside environment and keep it looking and functioning at its best.
3- Check Your garage door opener
It's important to regularly check your garage door opener features and accessories to make sure they're in good working order. This includes the door opener itself, as well as the sensors, remote control, keypad, and any other parts that make up the system. By taking the time to do a quick check-up, you can avoid potential problems down the road and keep your garage door opener running smoothly. this step else recommended by the world's leading garage door opener manufacturers like LiftMaster in every garage door opener guide manual.
Maintenance Increase the Lifespan of a Garage Door
It is often said that regular maintenance is the key to a long and healthy life. This is certainly true when it comes to garage doors. By performing regular maintenance on your garage door, you can help to ensure that it will last for many years to come.
Some of the most important maintenance tasks include regularly cleaning and lubricating the garage door whether it's an insulated garage door or non-insulated and its hardware. you have to know that insulated garage doors are more durable & safer it requires less maintenance & care schedule we discussed this topic in the Insulated garage doors Benefits.
This will help to keep the door moving smoothly and prevent any potential problems. You should also regularly check the door for any signs of wear and tear, and make sure that all of the hardware is tight and secure.
By taking these simple steps, you can help to keep your garage door in good condition and extend its lifespan.
Reading The manufactures Care and Maintenance Manual Is Recommended
Even Companies like us always keep reading and following manufacturer's maintenance recommendations because most importantly, doing so not only can help you avoid damage to the product and extends its lifespan. Furthermore, you can learn about the proper way to use the product, as well as how to troubleshoot any issues that may arise. Finally, reading the manual can give you a better understanding of the product, which can be helpful if you ever need to contact customer service or make a warranty claim. In short, taking the time to read a care and maintenance manual can save you time, money, and frustration in the long run. For Example, Clopay STEEL Garage door Collection Care and Maintenance manual covers many aspects from the annual maintenance schedule to warranty information.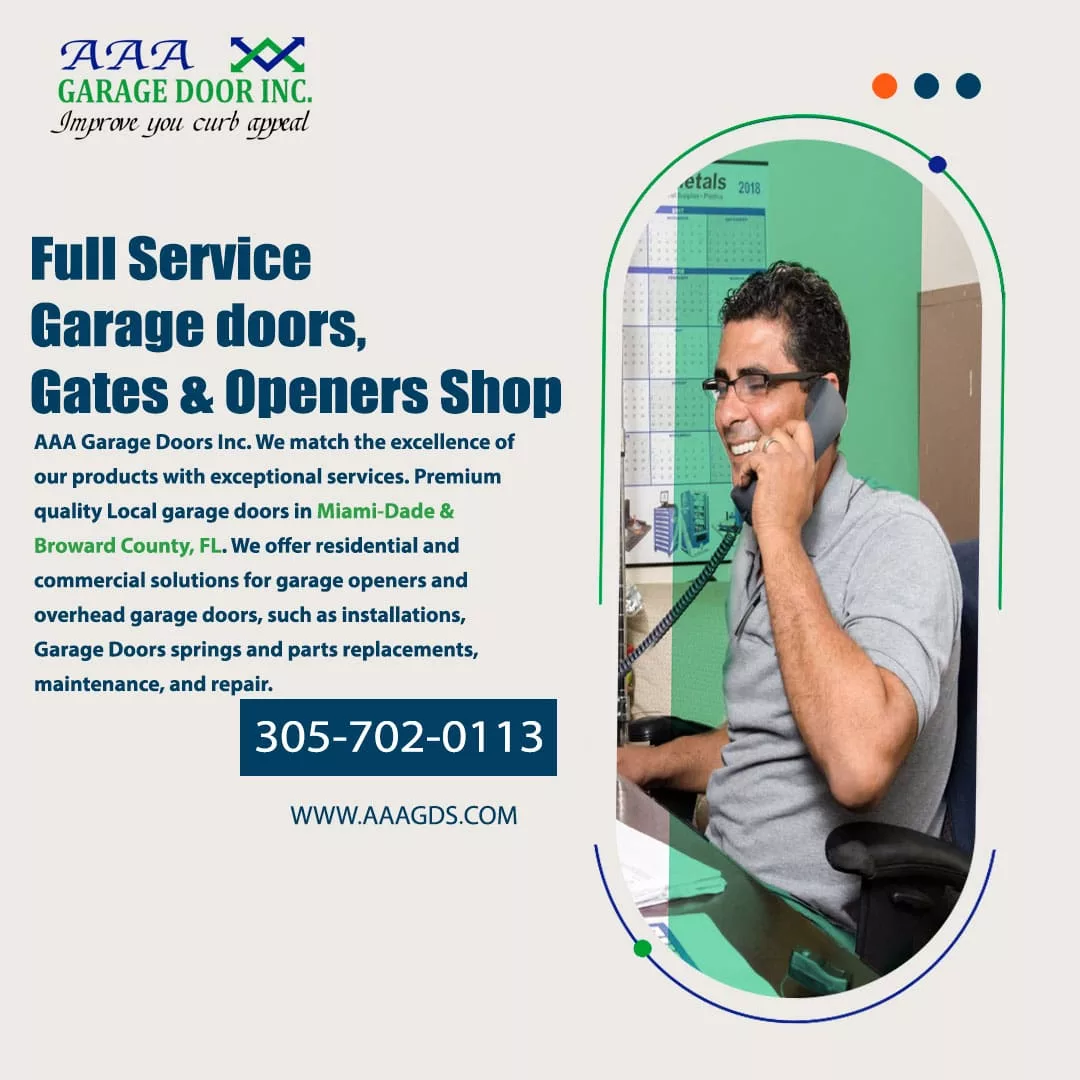 We are sorry that this post was not useful for you!
Let us improve this post!
Tell us how we can improve this post?