Installed by AAA Garage Door Inc
Get your free  FREE consultation
What to Expect
Design your garage door using our garage door configurator tool
After purchase, a licensed, local expert will come out to complete a site inspection and verify measurements
Once your door is built, an expert installer will deliver materials, install your garage door and properly clean up the job site

Garage Doors Trusted & Authorized Dealer In Miami Dade & Broward Counties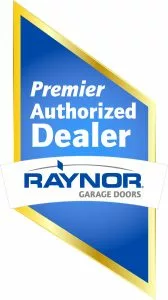 We are proud to be an authorized dealer of the world's top manufacturer Raynor. and we are committed to offering the best possible prices and top and safe service to our customers. We are confident that you will find the perfect garage door for your needs, and we look forward to serving you.
High-End Wood Look Without the Maintenance
Raynor Eden Coast Residential Garage Door Give your home an upscale, timeless look, knowing your investment virtually pays for itself. No other home remodeling project delivers better value. These beautiful Eden Coast by Raynor garage doors are built to last and are a smart and stylish investment that you will enjoy for years to come! Combined with a long-lasting steel door base, our overlays are impervious to moisture, mold, and mildew because they are built with environmentally-friendly composite materials that provide the beauty of naturally stained wood without any of the maintenance.
Eden Coast by Raynor Features and Options Eden Coast by Raynor garage doors are considered custom doors. As with almost any custom garage door, matching replacement sections to an existing door is not recommended, or an option in most cases. Eden Coast by Raynor garage doors have the following features and available options:
A. Environmentally friendly, composite material
B. Square, routed or round over edges available
C. Custom inlay molding available on square edge
D. Board thickness ranges from 1″ to 1-¼" to achieve desired detail
E. 2″ steel sandwich door with NeuFoam insulation with an 18.3 R-value
F. Doors come pre-finished in a stain color of your choice.
Raynor's thermally efficient WeatherLock™ system is designed for the harshest climates. Our proprietary WeatherLock™ section joint has a continuous thermal break and air seal between steel sections. This modified tongue-in-groove joint provides exceptional strength, while effectively locking out both air and water infiltration into the garage's interior.
Raynor's SecureLoc Anti-Break-In assurance plan combines a SecureLoc capable opener with the strength of a Raynor residential garage door that locks automatically when the door closes. Have peace-of-mind knowing that your garage is protected from intruders with Raynor SecureLoc!
Underneath our overlays is a sturdy and durable NeuFoam insulated steel door base. NeuFoam insulation provides the ability to guard your garage against hot and cold temperatures. Our unique WeatherLock section joint prevents any water infiltration into your garage.
Garage doors equipped with our patent pending Raynor TruBalance drum system are 87% easier to operate manually and provide you with a peace of mind knowing you can safely and easily manually operate your door in emergency situations. The Raynor TruBalance drum system comes standard on doors up to 8′ high with oversized windows in the top section.
Specifications and Options
Pick Your Stain Finish
Unique finishing techniques allow us to offer our Eden Coast by Raynor garage doors in a variety of traditional wood colors. Finish off your authentic look by choosing an overlay in smooth or woodgrain textures.
Smooth Board Texture
Woodgrain Board Texture
Pick Your Design
Choose from one of the popular single-car or two-cars options below.
Eden Coast by Raynor doors are considered custom doors. As with almost any custom door, matching replacement sections to an existing door is not recommended, or an option in most cases.
Pick Your Decorative Hardware
Add character to your Eden Coast by Raynor residential garage door with attractive optional decorative face hardware.
Decorative Hardware Options
Handles
Straps 
Plastic Decorative Hardware Kits
Pick Your Window
All of our windows are custom-built for a one of a kind look.
Window A
Window B
Window C
Window D
Window E
Window F
Window G
Window H
Window I
Window J
Window K
Pick Your Glass
Glass options range from clear to rain glass. Single pane or insulated glass is available.
Clear
Obscure
Satin
Seeded
Rain
Product Details
| | | |
| --- | --- | --- |
| Door |   | Eden Coast |
| Construction |   | 5-Layer (steel – insulation – steel – cladding – overlay) |
| Heights |   | 6′ to 10′ in varying increments |
| Widths |   | 8′ to 18′ |
| Section Thickness |   | 3″ to 3-1/4″ |
| Material |   | Steel Section Base: Hot-Dipped Galvanized Steel |
| Surface Texture |   | Cladding With Decorative Overlay Boards |
| Insulation |   | NeuFoam™ Polyurethane |
| R-value |   | 18.3 |
Satisfaction Guaranteed
Our intergrity, sturdy against any compromise of quality, or saftey regarding work preformed.
Most Affordable
Aaa Garage Door INC. Have very wide range of the most affordable options
Free Consultation
Free on-site estimates for the opportunity to earn your business on all new garage doors.
We are Available
Saturday – Friday: 7 AM – 7:00 PM
Home, Commercial, Gates, You Name It, We'll Be there.