Specifications and Options
The Raynor Aspen AP200LV LuxeVue steel residential garage door is built with a 24″ top section to showcase our beautiful selection of extra-large, deluxe windows. Exceptional quality and the opportunity to create many different looks with a wide variety of panel styles make the Raynor LuxeVue a perfect choice for a pristine, high-end-looking garage front. Step out of the ordinary and compliment your home's aesthetic features with a Raynor LuxeVue garage door.

Installed by AAA Garage Door Inc.
Get your free  FREE consultation
What to Expect
Design your garage door using our garage door configurator tool
After purchase, a licensed, local expert will come out to complete a site inspection and verify measurements
Once your door is built, an expert installer will deliver materials, install your garage door and properly clean up the job site

Garage Doors Trusted & Authorized Dealer In Miami Dade & Broward Counties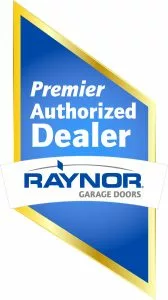 We are proud to be an authorized dealer of the world's top manufacturer Raynor. and we are committed to offering the best possible prices and top and safe service to our customers. We are confident that you will find the perfect garage door for your needs, and we look forward to serving you.
Pick Your Garage Door Color
Start creating a beautiful, customized Raynor Aspen LuxeVue garage door design that fits your style by selecting from one of our many color options. Deep, distinct embossing creates a sharp and detailed-looking door front. Classic, or contemporary, Raynor garage doors look high definition.
Solid Color Options
*Features the high performance PVDF coating (TRINAR® or equivalent) paint process that provides extended UV protection against fading.
Painted Woodtones
Featuring a single directional woodgrain pattern that runs uniform across the entire width of the door.
Optional Distinct Finish Woodtones
Distinct Finish Woodtones simulate the look of an authentic woodgrain door on a durable and long-lasting, steel door base. A special two-tone paint process provides a more authentic woodgrain look and blends the windows nicely into the woodtone sections.


Optional Post Paint Process*

Raynor's ColorWave™ features Sherwin-Williams® next-generation post paint system for your garage door. With 1,500 colors to choose from, home and business owners can couple this elite paint system with state-of-the-art Raynor manufacturing to craft the perfect look for their home or project.
* Not all colors are available in solar reflective paint, colors that are not available as solar reflective cannot be used on polyurethane doors.
Choose from seven Raynor Aspen AP200LV LuxeVue steel garage door panel designs to give your home a custom and unique look.
Pick Your Decorative Hardware
Add character to your Raynor Aspen AP200LV steel garage door with attractive optional decorative face hardware. The black matte powder coated magnetic straps and handles are designed to appear hand-forged, adding a historically accurate dimensional quality to your door.
Our lightweight and durable magnetic decorative hardware offering instantly add character and charm to any steel garage door! These accessories come with an authentic wrought iron look and are easy to install! Mount your hardware quickly and easily as many times as you need to without the worry of leaving holes from traditional drilling installations. Put the finishing touches on your new Raynor Aspen AP200LV garage door, today!
Decorative Hardware Options
Handles
Straps 
Plastic Decorative Hardware Kits
Pick Your Vue – Aspen AP200LV LuxeVue Windows
Upgrade Your Vue and See the Difference! LuxeVue windows offer 20% "more window" over our traditional ranch size windows to let more natural light in. Choose clear, satin, or obscure pinhead glass styles. > More
LuxeVue
Standard
Product Details
| | | |
| --- | --- | --- |
| Series | | Aspen steel garage doors |
| Level | | Deluxe |
| Heights | | 6′-0″ to 10′-0″ in varying increments |
| Widths | | 4′-0″ to 18′-0″ |
| Construction | | 3-Layer (steel – insulation – steel) |
| Section Thickness | | 2″ |
| Material | | Hot-Dipped Galvanized Steel; 26-Gauge |
| Surface Texture | | Embossed Woodgrain |
| Insulation | | "Foamed-in-Place" NeuFoam™ Polyurethane |
| R-value | | 18.0 |
Satisfaction Guaranteed
Our intergrity, sturdy against any compromise of quality, or saftey regarding work preformed.
Most Affordable
Aaa Garage Door INC. Have very wide range of the most affordable options
Free Consultation
Free on-site estimates for the opportunity to earn your business on all new garage doors.
We are Available
Saturday – Friday: 7 AM – 7:00 PM
Home, Commercial, Gates, You Name It, We'll Be there.