Clopay Avante Garage Door Collection

Modern glass and aluminum garage doors.
Modernize your home with our popular line-up of aluminum and glass garage doors. The durable aluminum frame is available in a number of colors, including clear, black and bronze anodized, to complement your home style. Multiple glass options allow you to bring as much or as little natural light in as well as control the level of privacy.
Clopay Avante Garage Door Collection | AAA Garage Doors Inc.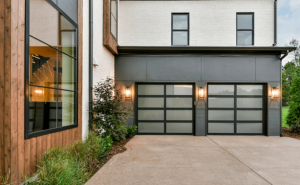 Clopay Avante garage door are constructed with aluminum and glass panels, lending a clean and modern aesthetic to any home or building.
Product Brand: Clopay
Product Currency: $
Product Price: 4000
Product In-Stock: InStock

Avante Garage Door Installed by AAA Garage Door Inc.
Get your FREE consultation
What to Expect
Design your garage door using our garage door configurator tool
After purchase, a licensed, local expert will come out to complete a site inspection and verify measurements
Once your door is built, an expert installer will deliver materials, install your garage door and properly clean up the job site

Clopay Authorized Dealer In Miami Dade & Broward Counties
Specifications and Options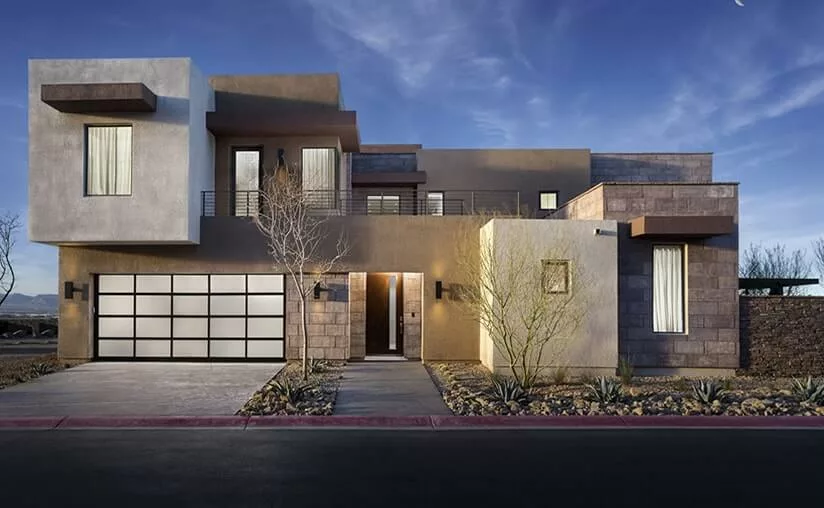 Clopay® Avante® garage doors are constructed with aluminum and glass panels, lending a clean and modern aesthetic to any home or building. Avante® doors come with a five-year warranty on the finish and a three-year warranty on hardware. Avante AX/AXU is characterized by the following features:
Durable, low-maintenance 2-1/8″ commercial grade aluminum frame with many glazing options.
Frame and solid aluminum panels available in choice of anodized and powder-coated finishes.
Polyurethane-insulated rails and stiles (AXU only)
Tempered full-view glass, acrylic or solid aluminum panel options. Insulated glass garage door panels are available for increased energy efficiency.
Choose from our selection of aluminum garage door panel colors: White, Bronze, Brown, Clear Anodized, Bronze Anodized, Black Anodized.
ColorBlast custom colors available
Color-matched aluminum grip handle.
WINDCODE® product available.
Learn More in Our Buying Guide
LIFTMASTER
®
ELITE SERIES™
Clopay Recommends
LiftMaster® Elite Series® openers
for these garage doors. These openers have a range of features that truly make lives easier. AAA Garage Door INC Is LiftMaster Miami Authorized Dealer

Door Designs
CLEAR GLASS
GRAY TINTED GLASS
BRONZE TINTED GLASS
MIRRORED GLASS
OBSCURE GLASS
WHITE LAMINATE GLASS
FROSTED (SATIN ETCHED) GLASS OR FROSTED ACRYLIC
CLEAR ACRYLIC
GRAY ACRYLIC
WHITE ACRYLIC
CLEAR POLYGAL
BRONZE POLYGAL
CLEAR ANODIZED (ALUMINUM PANEL)
*Satin etched is used in the AX/AXU models.
Colors
CLEAR ALUMINUM (ANODIZED)
STANDARD WHITE
BRONZE (PAINTED)
CHOCOLATE (PAINTED)
BRONZE (ANODIZED)
BLACK (ANODIZED)
DARK BRONZE (ANODIZED)
Due to the anodizing process, color variation may occur. The use of "Bronze (Painted)" is recommended for a more consistent bronze finish color. Custom colors available.
Hardware Designs
HANDLES
Optional Aluminum Grip Handle
Clopay® Avante® garage doors are manufactured in the United States by expert craftspeople. These glass and aluminum doors can be built with tempered glass (optional insulated glass), acrylic, polygal or solid aluminum frame panels. Also available is a polyurethane-insulated frame option with R-value of 3.8 (with clear insulated glass). The replaceable vinyl bottom weather seal in a rust-free aluminum retainer protects your garage (or any other room where your door is installed) from the outside elements.

I think many times the garage side of the house is an afterthought. However when designing our home, we wanted the garage area to have just as much of an impact as the other three sides. Finding garage doors that made an impact was incredibly important to us. One we saw Clopay's Avante garage doors, we knew immediately that's what we needed to make an impact. Clopay was wonderful to work with and put us in touch with a local distributor. Even during supply chain shortages we were given frequent updates. I love the contemporary look these doors add to our home. We chose to go with opaque glass which has been great… it adds a tremendous amount of light into the garage but protects things inside safe from any curious eyes. The best part of it all is when people come to our house and say "Oh wow… I just LOVE your garage doors!" It makes me smile every time I come home.

Clopay's Avante series, overhead door, ticked all of those boxes and then some. My Anavte, overhead studio door was made to order and installed well ahead of schedule. It is beautifully constructed, well insulated and provides the flexibility I was hoping to integrate in my creative space. Whether open or closed, I feel like I am outside, but well protected from the weather.
I couldn't be happier with my Avante door and I look forward to making pots in my inside/out studio space.

When considering my ultimate man cave shop build, I knew I wanted to make a statement and the 14×14 black frame all glass door was the way to do it. The only problem was what door company to use? I did a lot of research and asked around. I kept hearing the name Colpay over and over again. After seeing them at a local upscale pizza place I was convinced. When people see the shop they say "that should be on Pintrest". The they say "I love the garage door"! Not only does the door look great, it is very energy efficient. It gets direct sun most of the day, and with the slight gray tint it stays nice and cool inside on those hot NC summer days. I would recommend Colpay to anyone. The dealer i used was very knowledgeable about the product and even when there was a mixup, the got it fixed very quickly!
Most Affordable
Aaa Garage Door INC. Have very wide range of the most affordable options
Satisfaction Guaranteed
Our intergrity, sturdy against any compromise of quality, or saftey regarding work preformed.
Free Consultation
Free on-site estimates for the opportunity to earn your business on all new garage doors.
We are Available
Saturday – Friday: 7 AM – 7:00 PM
Home, Commercial, Gates, You Name It, We'll Be there.